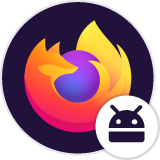 Using passwords in Firefox for Android, that were saved in FF desktop
Whereas the known desktop browsers do allow password managers add-ons, they do -not- do so in their Android versions. On Android users need to install a separate application and logging in into, for instance, forums is complicated and can only be done using the Android passwordmanager-browsers.
Now, say, I save passwords into the desktop Firefox password manager (password protected of course). Say I sync all data with Firefox Android.
Q1: Is it possible to use the built in password manager of Firefox Android then? Meaning that I won't need a separate password-app on my tablet.
Q2: How save is the FF built in password manager when comparing with the separate applications, like Roboform, 1Password, LastPass, KeePass, etc.
Thanks! =
Whereas the known desktop browsers do allow password managers add-ons, they do -not- do so in their Android versions. On Android users need to install a separate application and logging in into, for instance, forums is complicated and can only be done using the Android passwordmanager-browsers. Now, say, I save passwords into the desktop Firefox password manager (password protected of course). Say I sync all data with Firefox Android. Q1: Is it possible to use the built in password manager of Firefox Android then? Meaning that I won't need a separate password-app on my tablet. Q2: How save is the FF built in password manager when comparing with the separate applications, like Roboform, 1Password, LastPass, KeePass, etc. Thanks! =