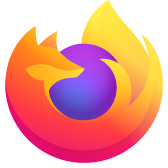 Slideshow not working properly
This website is a good example of the issue: http://www.ojogo.pt/multimedia/fotografias/interior/melhores-do-euro-uefa-esqueceu-se-de-portugal-5277684.html As soon I click to show the next image, the slideshow block on that image and I can't no longer go forward or back. I need to refresh the page to be able to see another image.
所有回复 (3)
That slideshow you link to works fine for me. I can click on one thumbnail after another and they display in the viewer, or I may use the play button and it cycles through the slides itself.
Possibly one of your extensions is interfering wit this. Please try Firefox in its safemode.
Does that help? If so try outside safe mode and try disabling addons one at a time.
Didn't worked. The issue is also present on Microsoft edge.
If it is working for others but not working for you on Firefpx and also not working for you on an alternative browser then the problem may not be with Firefox.
Possibly you have security software thet is blocking actions on this particular site. Please also see