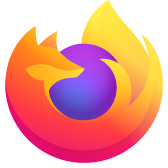 Firefox crashes
Report ID bp-73ad1917-28ac-4c25-abf6-886a32160531 5/31/2016 raw dump: { "crash_info": { "address": "0x0", "crashing_thread": 0, "type": "EXCEPTION_ACCESS_VIOLATION_READ" }, "crashing_thread": { "frames": [ { "frame": 0, "offset": "0x6d507c4", "registers": { "eax": "0xffffff81", "ebp": "0x002904dc", "ebx": "0x00000000", "ecx": "0xffffff88", "edi": "0x00000000", "edx": "0x0a1084d8", "efl": "0x00210246", "eip": "0x06d507c4", "esi": "0x00000000", "esp": "0x00290450" }, "trust": "context" }, { "frame": 1, "offset": "0x3f2c0967", "trust": "frame_pointer" }, { "file": "hg:hg.mozilla.org/releases/mozilla-release:js/src/jit/BaselineJIT.cpp:e8bb3550be0f", "frame": 2, "function": "EnterBaseline", "function_offset": "0x23f", "line": 126, "module": "xul.dll", "module_offset": "0x1f14df", "offset": "0x62e114df", "trust": "frame_pointer" }, { "file": "hg:hg.mozilla.org/releases/mozilla-release:js/src/jit/BaselineJIT.cpp:e8bb3550be0f", "frame": 3, "function": "js::jit::EnterBaselineMethod(JSContext *,js::RunState &)", "function_offset": "0x64", "line": 157, "module": "xul.dll", "module_offset": "0x1f106f", "offset": "0x62e1106f", "trust": "cfi_scan" }, { "file": "hg:hg.mozilla.org/releases/mozilla-release:js/src/vm/Interpreter.cpp:e8bb3550be0f", "frame": 4, "function": "js::RunScript(JSContext *,js::RunState &)", "function_offset": "0x13a", "line": 696, "module": "xul.dll", "module_offset": "0x6dac5a", "offset": "0x632fac5a", "trust": "cfi" }, { "file": "hg:hg.mozilla.org/releases/mozilla-release:js/src/vm/Interpreter.cpp:e8bb3550be0f", "frame": 5, "function": "js::Invoke(JSContext *,JS::CallArgs const &,js::MaybeConstruct)", "function_offset": "0x180", "line": 783, "module": "xul.dll", "module_offset": "0x1c3ba0", "offset": "0x62de3ba0", "trust": "cfi" }, { "file": "hg:hg.mozilla.org/releases/mozilla-release:js/src/jit/BaselineIC.cpp:e8bb3550be0f", "frame": 6, "function": "js::jit::DoCallFallback", "function_offset": "0x3c1", "line": 8900, "module": "xul.dll", "module_offset": "0x22b331", "offset": "0x62e4b331", "trust": "cfi" }, { "frame": 7, "offset": "0x3f2c15d0", "trust": "cfi" }, { "frame": 8, "offset": "0x10344537", "trust": "frame_pointer" }, { "frame": 9, "offset": "0x3f2c0967", "trust": "frame_pointer" } ], "threads_index": 0, "total_frames": 78 }, "largest_free_vm_block": "0x22c50000", "main_module": 0, "modules": [ { "base_addr": "0x13e0000", "code_id": "56722C0F63000", "debug_file": "firefox.pdb", "debug_id": "2F81E4E2DE2B4975BC13B3EB8C9EC18B2", "end_addr": "0x1443000", "filename": "firefox.exe", "version": "43.0.1.5828" }, { "base_addr": "0x62c20000", "code_id": "567239D125a2000", "debug_file": "xul.pdb", "debug_id": "F12F09D85809432BB661AE437A8CB0B52", "end_addr": "0x651c2000", "filename": "xul.dll", "loaded_symbols": true, "symbol_disk_cache_hit": true, "symbol_url": "https://s3-us-west-2.amazonaws.com/org.mozilla.crash-stats.symbols-public/v1/xul.pdb/F12F09D85809432BB661AE437A8CB0B52/xul.sym", "version": "43.0.1.5828" }, { "base_addr": "0x66a80000", "code_id": "4A5BDAAA20e000", "debug_file": "msmpeg2vdec.warbird.pdb", "debug_id": "669C9D5E982C43DB9CEEE3821AEFB9692", "end_addr": "0x66c8e000", "filename": "msmpeg2vdec.dll", "version": "6.1.7140.0" }, { "base_addr": "0x66c90000", "code_id": "4A5BDAA8f1000", "debug_file": "msmpeg2adec.warbird.pdb", "debug_id": "CB1D185A72094604BEC7B73C2FAD5BFF2", "end_addr": "0x66d81000", "filename": "msmpeg2adec.dll", "version": "6.1.7140.0" }, { "base_addr": "0x66d90000", "code_id": "4A5BDA2B30b000", "debug_file": "mf.pdb", "debug_id": "2937C674291E484FA338CE3EB2021C412", "end_addr": "0x6709b000", "filename": "mf.dll", "version": "12.0.7600.16385" }, { "base_addr": "0x67510000", "code_id": "4A5BDA0A109000", "debug_file": "DWrite.pdb", "debug_id": "1CD85F8C5C6A4CADAAF184A181D1E3261", "end_addr": "0x67619000", "filename": "DWrite.dll", "version": "6.1.7600.16385" }, { "base_addr": "0x67620000", "code_id": "56721C85a1a000", "debug_file": "", "debug_id": "", "end_addr": "0x6803a000", "filename": "icudt55.dll", "version": "55.1.0.0" }, { "base_addr": "0x68040000", "code_id": "56721B14df000", "debug_file": "icuuc55.pdb", "debug_id": "8F56FBBA575C4261B0F0C2517D35A4D11", "end_addr": "0x6811f000", "filename": "icuuc55.dll", "version": "55.1.0.0" }, { "base_addr": "0x68120000", "code_id": "56721BD413c000", "debug_file": "icuin55.pdb", "debug_id": "4B9F4D331C8348FD83FFBCE0E8F752921", "end_addr": "0x6825c000", "filename": "icuin55.dll", "version": "55.1.0.0" }, { "base_addr": "0x68260000", "code_id": "56722C11b2000", "debug_file": "lgpllibs.pdb", "debug_id": "613B4143D6B44A29ADD2C163FBE66B542", "end_addr": "0x68312000", "filename": "lgpllibs.dll", "version": "43.0.1.5828" }, { "base_addr": "0x68320000", "code_id": "56722C271a4000", "debug_file": "nss3.pdb", "debug_id": "039454F7BD1D4F7388F323E30BA3958C2", "end_addr": "0x684c4000", "filename": "nss3.dll", "loaded_symbols": true, "symbol_disk_cache_hit": true, "symbol_url": "https://s3-us-west-2.amazonaws.com/org.mozilla.crash-stats.symbols-public/v1/nss3.pdb/039454F7BD1D4F7388F323E30BA3958C2/nss3.sym", "version": "43.0.1.5828" }, { "base_addr": "0x684d0000", "code_id": "524F7CE6ee000", "debug_file": "msvcr120.i386.pdb", "debug_id": "16F5E2EF340A453ABC8B8F67DC6FD8082", "end_addr": "0x685be000", "filename": "msvcr120.dll", "loaded_symbols": true, "symbol_disk_cache_hit": true, "symbol_url": "https://s3-us-west-2.amazonaws.com/org.mozilla.crash-stats.symbols-public/v1/msvcr120.i386.pdb/16F5E2EF340A453ABC8B8F67DC6FD8082/msvcr120.i386.sym", "version": "12.0.21005.1" }, { "base_addr": "0x69c60000", "code_id": "4A5BDAEB6f000", "debug_file": "ntshrui.pdb", "debug_id": "3C49A142389845178CBB53FAFE3FF9CD2", "end_addr": "0x69ccf000", "filename": "ntshrui.dll", "version": "6.1.7600.16385" }, { "base_addr": "0x6abc0000", "code_id": "4A5BDA547a000", "debug_file": "EVR.pdb", "debug_id": "87068DD9B279420DB3C207DC60F1628B2", "end_addr": "0x6ac3a000", "filename": "evr.dll", "version": "6.1.7600.16385" }, { "base_addr": "0x6ada0000", "code_id": "4A5BDA0C9000", "debug_file": "linkinfo.pdb", "debug_id": "C59792ACF0F34EC89B922F50152D26F72", "end_addr": "0x6ada9000", "filename": "linkinfo.dll", "version": "6.1.7600.16385" }, { "base_addr": "0x6ae00000", "code_id": "4A5BDA5516f000", "debug_file": "ExplorerFrame.pdb", "debug_id": "0994A674588741B7B2E3F5C3F1C09AF62", "end_addr": "0x6af6f000", "filename": "explorerframe.dll", "version": "6.1.7600.16385" }, { "base_addr": "0x6b250000", "code_id": "4A5BDB116000", "debug_file": "SensApi.pdb", "debug_id": "1F9BBFCBF7A9451B89A51771CA4C47DB2", "end_addr": "0x6b256000", "filename": "SensApi.dll", "version": "6.1.7600.16385" }, { "base_addr": "0x6be70000", "code_id": "4A5BDACA3c000", "debug_file": "pdh.pdb", "debug_id": "F2737DEC26BD442F9B8C243E311386E82", "end_addr": "0x6beac000", "filename": "pdh.dll", "version": "6.1.7600.16385" }, { "base_addr": "0x6d340000", "code_id": "56721DBC6a000", "debug_file": "nssckbi.pdb", "debug_id": "477EB8B20302489EAFEED1C142DC36B51", "end_addr": "0x6d3aa000", "filename": "nssckbi.dll", "version": "2.5.0.0" }, { "base_addr": "0x6db40000", "code_id": "4A5BD9B2eb000", "debug_file": "dbghelp.pdb", "debug_id": "44CEF9DBD9F04BB08B6DD16C1D8EA04B2", "end_addr": "0x6dc2b000", "filename": "dbghelp.dll", "loaded_symbols": true, "symbol_disk_cache_hit": true, "symbol_url": "https://s3-us-west-2.amazonaws.com/org.mozilla.crash-stats.symbols-public/v1/dbghelp.pdb/44CEF9DBD9F04BB08B6DD16C1D8EA04B2/dbghelp.sym", "version": "6.1.7600.16385" }, { "base_addr": "0x6e090000", "code_id": "4A5BBFD1b000", "debug_file": "cscapi.pdb", "debug_id": "3D7C1EEDC26B43C6B4CFD2BBF8EE08CB2", "end_addr": "0x6e09b000", "filename": "cscapi.dll", "version": "6.1.7600.16385" }, { "base_addr": "0x6e110000", "code_id": "4A5BDAF612000", "debug_file": "pnrpnsp.pdb", "debug_id": "D02619BD04DB444D9215D3CE9D69F1062", "end_addr": "0x6e122000", "filename": "pnrpnsp.dll", "version": "6.1.7600.16385" }, { "base_addr": "0x6e130000", "code_id": "4A5BDA6D10000", "debug_file": "NapiNSP.pdb", "debug_id": "35D1FB446B064C3C84108202E55B284A2", "end_addr": "0x6e140000", "filename": "NapiNSP.dll", "version": "6.1.7600.16385" }, { "base_addr": "0x6e140000", "code_id": "4A5BDB448000", "debug_file": "winrnr.pdb", "debug_id": "45F8B97B128548D788289C58E8C5B3CA2", "end_addr": "0x6e148000", "filename": "winrnr.dll", "version": "6.1.7600.16385" }, { "base_addr": "0x6e9f0000", "code_id": "4A5BDAA05000", "debug_file": "msimg32.pdb", "debug_id": "13C89B70614E4E7FB1C677D443D15D182", "end_addr": "0x6e9f5000", "filename": "msimg32.dll", "version": "6.1.7600.16385" }, { "base_addr": "0x6f9f0000", "code_id": "56721DBD56000", "debug_file": "freebl3.pdb", "debug_id": "1D3E6F0682D249EB9D8B957DE8E78D1C1", "end_addr": "0x6fa46000", "filename": "freebl3.dll", "version": "3.20.1.0" }, { "base_addr": "0x6fdb0000", "code_id": "4A5BDB30f000", "debug_file": "wbemsvc.pdb", "debug_id": "61076D7341744BE18943A14A5E5B1E2B2", "end_addr": "0x6fdbf000", "filename": "wbemsvc.dll", "version": "6.1.7600.16385" }, { "base_addr": "0x70270000", "code_id": "4A5BDB3C4f000", "debug_file": "Wpc.pdb", "debug_id": "217D8704AEDC4F6EB5A6B93C78BCFE632", "end_addr": "0x702bf000", "filename": "Wpc.dll", "version": "1.0.0.1" }, { "base_addr": "0x702c0000", "code_id": "4A5BDB637000", "debug_file": "wsock32.pdb", "debug_id": "0AAE6683A7F540DFB265DCD12B7BD0FB2", "end_addr": "0x702c7000", "filename": "wsock32.dll", "version": "6.1.7600.16385" }, { "base_addr": "0x702e0000", "code_id": "4A5BDA6779000", "debug_file": "mscms.pdb", "debug_id": "EBAF30F62D9843DABE08CC66AF8FB7CC2", "end_addr": "0x70359000", "filename": "mscms.dll", "version": "6.1.7600.16385" }, { "base_addr": "0x70570000", "code_id": "4A5BDA0C83000", "debug_file": "dxgi.pdb", "debug_id": "4A1CA5EC045640D3BA7D60DDEE0B2FBF2", "end_addr": "0x705f3000", "filename": "dxgi.dll", "version": "6.1.7600.16385" }, { "base_addr": "0x717d0000", "code_id": "4A5BDB2Fa000", "debug_file": "wbemprox.pdb", "debug_id": "395F248F2C754D43B2
Report ID bp-73ad1917-28ac-4c25-abf6-886a32160531 5/31/2016 raw dump: { "crash_info": { "address": "0x0", "crashing_thread": 0, "type": "EXCEPTION_ACCESS_VIOLATION_READ" }, "crashing_thread": { "frames": [ { "frame": 0, "offset": "0x6d507c4", "registers": { "eax": "0xffffff81", "ebp": "0x002904dc", "ebx": "0x00000000", "ecx": "0xffffff88", "edi": "0x00000000", "edx": "0x0a1084d8", "efl": "0x00210246", "eip": "0x06d507c4", "esi": "0x00000000", "esp": "0x00290450" }, "trust": "context" }, { "frame": 1, "offset": "0x3f2c0967", "trust": "frame_pointer" }, { "file": "hg:hg.mozilla.org/releases/mozilla-release:js/src/jit/BaselineJIT.cpp:e8bb3550be0f", "frame": 2, "function": "EnterBaseline", "function_offset": "0x23f", "line": 126, "module": "xul.dll", "module_offset": "0x1f14df", "offset": "0x62e114df", "trust": "frame_pointer" }, { "file": "hg:hg.mozilla.org/releases/mozilla-release:js/src/jit/BaselineJIT.cpp:e8bb3550be0f", "frame": 3, "function": "js::jit::EnterBaselineMethod(JSContext *,js::RunState &)", "function_offset": "0x64", "line": 157, "module": "xul.dll", "module_offset": "0x1f106f", "offset": "0x62e1106f", "trust": "cfi_scan" }, { "file": "hg:hg.mozilla.org/releases/mozilla-release:js/src/vm/Interpreter.cpp:e8bb3550be0f", "frame": 4, "function": "js::RunScript(JSContext *,js::RunState &)", "function_offset": "0x13a", "line": 696, "module": "xul.dll", "module_offset": "0x6dac5a", "offset": "0x632fac5a", "trust": "cfi" }, { "file": "hg:hg.mozilla.org/releases/mozilla-release:js/src/vm/Interpreter.cpp:e8bb3550be0f", "frame": 5, "function": "js::Invoke(JSContext *,JS::CallArgs const &,js::MaybeConstruct)", "function_offset": "0x180", "line": 783, "module": "xul.dll", "module_offset": "0x1c3ba0", "offset": "0x62de3ba0", "trust": "cfi" }, { "file": "hg:hg.mozilla.org/releases/mozilla-release:js/src/jit/BaselineIC.cpp:e8bb3550be0f", "frame": 6, "function": "js::jit::DoCallFallback", "function_offset": "0x3c1", "line": 8900, "module": "xul.dll", "module_offset": "0x22b331", "offset": "0x62e4b331", "trust": "cfi" }, { "frame": 7, "offset": "0x3f2c15d0", "trust": "cfi" }, { "frame": 8, "offset": "0x10344537", "trust": "frame_pointer" }, { "frame": 9, "offset": "0x3f2c0967", "trust": "frame_pointer" } ], "threads_index": 0, "total_frames": 78 }, "largest_free_vm_block": "0x22c50000", "main_module": 0, "modules": [ { "base_addr": "0x13e0000", "code_id": "56722C0F63000", "debug_file": "firefox.pdb", "debug_id": "2F81E4E2DE2B4975BC13B3EB8C9EC18B2", "end_addr": "0x1443000", "filename": "firefox.exe", "version": "43.0.1.5828" }, { "base_addr": "0x62c20000", "code_id": "567239D125a2000", "debug_file": "xul.pdb", "debug_id": "F12F09D85809432BB661AE437A8CB0B52", "end_addr": "0x651c2000", "filename": "xul.dll", "loaded_symbols": true, "symbol_disk_cache_hit": true, "symbol_url": "https://s3-us-west-2.amazonaws.com/org.mozilla.crash-stats.symbols-public/v1/xul.pdb/F12F09D85809432BB661AE437A8CB0B52/xul.sym", "version": "43.0.1.5828" }, { "base_addr": "0x66a80000", "code_id": "4A5BDAAA20e000", "debug_file": "msmpeg2vdec.warbird.pdb", "debug_id": "669C9D5E982C43DB9CEEE3821AEFB9692", "end_addr": "0x66c8e000", "filename": "msmpeg2vdec.dll", "version": "6.1.7140.0" }, { "base_addr": "0x66c90000", "code_id": "4A5BDAA8f1000", "debug_file": "msmpeg2adec.warbird.pdb", "debug_id": "CB1D185A72094604BEC7B73C2FAD5BFF2", "end_addr": "0x66d81000", "filename": "msmpeg2adec.dll", "version": "6.1.7140.0" }, { "base_addr": "0x66d90000", "code_id": "4A5BDA2B30b000", "debug_file": "mf.pdb", "debug_id": "2937C674291E484FA338CE3EB2021C412", "end_addr": "0x6709b000", "filename": "mf.dll", "version": "12.0.7600.16385" }, { "base_addr": "0x67510000", "code_id": "4A5BDA0A109000", "debug_file": "DWrite.pdb", "debug_id": "1CD85F8C5C6A4CADAAF184A181D1E3261", "end_addr": "0x67619000", "filename": "DWrite.dll", "version": "6.1.7600.16385" }, { "base_addr": "0x67620000", "code_id": "56721C85a1a000", "debug_file": "", "debug_id": "", "end_addr": "0x6803a000", "filename": "icudt55.dll", "version": "55.1.0.0" }, { "base_addr": "0x68040000", "code_id": "56721B14df000", "debug_file": "icuuc55.pdb", "debug_id": "8F56FBBA575C4261B0F0C2517D35A4D11", "end_addr": "0x6811f000", "filename": "icuuc55.dll", "version": "55.1.0.0" }, { "base_addr": "0x68120000", "code_id": "56721BD413c000", "debug_file": "icuin55.pdb", "debug_id": "4B9F4D331C8348FD83FFBCE0E8F752921", "end_addr": "0x6825c000", "filename": "icuin55.dll", "version": "55.1.0.0" }, { "base_addr": "0x68260000", "code_id": "56722C11b2000", "debug_file": "lgpllibs.pdb", "debug_id": "613B4143D6B44A29ADD2C163FBE66B542", "end_addr": "0x68312000", "filename": "lgpllibs.dll", "version": "43.0.1.5828" }, { "base_addr": "0x68320000", "code_id": "56722C271a4000", "debug_file": "nss3.pdb", "debug_id": "039454F7BD1D4F7388F323E30BA3958C2", "end_addr": "0x684c4000", "filename": "nss3.dll", "loaded_symbols": true, "symbol_disk_cache_hit": true, "symbol_url": "https://s3-us-west-2.amazonaws.com/org.mozilla.crash-stats.symbols-public/v1/nss3.pdb/039454F7BD1D4F7388F323E30BA3958C2/nss3.sym", "version": "43.0.1.5828" }, { "base_addr": "0x684d0000", "code_id": "524F7CE6ee000", "debug_file": "msvcr120.i386.pdb", "debug_id": "16F5E2EF340A453ABC8B8F67DC6FD8082", "end_addr": "0x685be000", "filename": "msvcr120.dll", "loaded_symbols": true, "symbol_disk_cache_hit": true, "symbol_url": "https://s3-us-west-2.amazonaws.com/org.mozilla.crash-stats.symbols-public/v1/msvcr120.i386.pdb/16F5E2EF340A453ABC8B8F67DC6FD8082/msvcr120.i386.sym", "version": "12.0.21005.1" }, { "base_addr": "0x69c60000", "code_id": "4A5BDAEB6f000", "debug_file": "ntshrui.pdb", "debug_id": "3C49A142389845178CBB53FAFE3FF9CD2", "end_addr": "0x69ccf000", "filename": "ntshrui.dll", "version": "6.1.7600.16385" }, { "base_addr": "0x6abc0000", "code_id": "4A5BDA547a000", "debug_file": "EVR.pdb", "debug_id": "87068DD9B279420DB3C207DC60F1628B2", "end_addr": "0x6ac3a000", "filename": "evr.dll", "version": "6.1.7600.16385" }, { "base_addr": "0x6ada0000", "code_id": "4A5BDA0C9000", "debug_file": "linkinfo.pdb", "debug_id": "C59792ACF0F34EC89B922F50152D26F72", "end_addr": "0x6ada9000", "filename": "linkinfo.dll", "version": "6.1.7600.16385" }, { "base_addr": "0x6ae00000", "code_id": "4A5BDA5516f000", "debug_file": "ExplorerFrame.pdb", "debug_id": "0994A674588741B7B2E3F5C3F1C09AF62", "end_addr": "0x6af6f000", "filename": "explorerframe.dll", "version": "6.1.7600.16385" }, { "base_addr": "0x6b250000", "code_id": "4A5BDB116000", "debug_file": "SensApi.pdb", "debug_id": "1F9BBFCBF7A9451B89A51771CA4C47DB2", "end_addr": "0x6b256000", "filename": "SensApi.dll", "version": "6.1.7600.16385" }, { "base_addr": "0x6be70000", "code_id": "4A5BDACA3c000", "debug_file": "pdh.pdb", "debug_id": "F2737DEC26BD442F9B8C243E311386E82", "end_addr": "0x6beac000", "filename": "pdh.dll", "version": "6.1.7600.16385" }, { "base_addr": "0x6d340000", "code_id": "56721DBC6a000", "debug_file": "nssckbi.pdb", "debug_id": "477EB8B20302489EAFEED1C142DC36B51", "end_addr": "0x6d3aa000", "filename": "nssckbi.dll", "version": "2.5.0.0" }, { "base_addr": "0x6db40000", "code_id": "4A5BD9B2eb000", "debug_file": "dbghelp.pdb", "debug_id": "44CEF9DBD9F04BB08B6DD16C1D8EA04B2", "end_addr": "0x6dc2b000", "filename": "dbghelp.dll", "loaded_symbols": true, "symbol_disk_cache_hit": true, "symbol_url": "https://s3-us-west-2.amazonaws.com/org.mozilla.crash-stats.symbols-public/v1/dbghelp.pdb/44CEF9DBD9F04BB08B6DD16C1D8EA04B2/dbghelp.sym", "version": "6.1.7600.16385" }, { "base_addr": "0x6e090000", "code_id": "4A5BBFD1b000", "debug_file": "cscapi.pdb", "debug_id": "3D7C1EEDC26B43C6B4CFD2BBF8EE08CB2", "end_addr": "0x6e09b000", "filename": "cscapi.dll", "version": "6.1.7600.16385" }, { "base_addr": "0x6e110000", "code_id": "4A5BDAF612000", "debug_file": "pnrpnsp.pdb", "debug_id": "D02619BD04DB444D9215D3CE9D69F1062", "end_addr": "0x6e122000", "filename": "pnrpnsp.dll", "version": "6.1.7600.16385" }, { "base_addr": "0x6e130000", "code_id": "4A5BDA6D10000", "debug_file": "NapiNSP.pdb", "debug_id": "35D1FB446B064C3C84108202E55B284A2", "end_addr": "0x6e140000", "filename": "NapiNSP.dll", "version": "6.1.7600.16385" }, { "base_addr": "0x6e140000", "code_id": "4A5BDB448000", "debug_file": "winrnr.pdb", "debug_id": "45F8B97B128548D788289C58E8C5B3CA2", "end_addr": "0x6e148000", "filename": "winrnr.dll", "version": "6.1.7600.16385" }, { "base_addr": "0x6e9f0000", "code_id": "4A5BDAA05000", "debug_file": "msimg32.pdb", "debug_id": "13C89B70614E4E7FB1C677D443D15D182", "end_addr": "0x6e9f5000", "filename": "msimg32.dll", "version": "6.1.7600.16385" }, { "base_addr": "0x6f9f0000", "code_id": "56721DBD56000", "debug_file": "freebl3.pdb", "debug_id": "1D3E6F0682D249EB9D8B957DE8E78D1C1", "end_addr": "0x6fa46000", "filename": "freebl3.dll", "version": "3.20.1.0" }, { "base_addr": "0x6fdb0000", "code_id": "4A5BDB30f000", "debug_file": "wbemsvc.pdb", "debug_id": "61076D7341744BE18943A14A5E5B1E2B2", "end_addr": "0x6fdbf000", "filename": "wbemsvc.dll", "version": "6.1.7600.16385" }, { "base_addr": "0x70270000", "code_id": "4A5BDB3C4f000", "debug_file": "Wpc.pdb", "debug_id": "217D8704AEDC4F6EB5A6B93C78BCFE632", "end_addr": "0x702bf000", "filename": "Wpc.dll", "version": "1.0.0.1" }, { "base_addr": "0x702c0000", "code_id": "4A5BDB637000", "debug_file": "wsock32.pdb", "debug_id": "0AAE6683A7F540DFB265DCD12B7BD0FB2", "end_addr": "0x702c7000", "filename": "wsock32.dll", "version": "6.1.7600.16385" }, { "base_addr": "0x702e0000", "code_id": "4A5BDA6779000", "debug_file": "mscms.pdb", "debug_id": "EBAF30F62D9843DABE08CC66AF8FB7CC2", "end_addr": "0x70359000", "filename": "mscms.dll", "version": "6.1.7600.16385" }, { "base_addr": "0x70570000", "code_id": "4A5BDA0C83000", "debug_file": "dxgi.pdb", "debug_id": "4A1CA5EC045640D3BA7D60DDEE0B2FBF2", "end_addr": "0x705f3000", "filename": "dxgi.dll", "version": "6.1.7600.16385" }, { "base_addr": "0x717d0000", "code_id": "4A5BDB2Fa000", "debug_file": "wbemprox.pdb", "debug_id": "395F248F2C754D43B2
所有回复 (3)
Sorry to hear about the crashes, and thank you for the report.
That crash involves the "just in time" JavaScript compiler, but there doesn't seem to be much information about what Firefox was trying to compile. Can you associate this problem with a particular website or particular type of content?
Does your Firefox list any other recent crash IDs? Note: we only need the bp- number and not the paste of details.
Problem is not with any particular site, even application is getting crash without surfing any thing too.
Are you crashing just on the built-in Firefox home page, or do you mean when Firefox tries to load your home page (or restore previous session windows and tabs)?
The JavaScript JIT compiler is disabled in Safe Mode, so you could try that temporarily, but it's not a solution because it also disables your extensions. To try it:
If Firefox is not running: Hold down the Shift key when starting Firefox.
If Firefox is running: You can restart Firefox in Safe Mode using either:
"3-bar" menu button > "?" button > Restart with Add-ons Disabled
Help menu > Restart with Add-ons Disabled
and OK the restart.
Both scenarios: A small dialog should appear. Click "Start in Safe Mode" (not Refresh).
Any improvement? (More info: Diagnose Firefox issues using Troubleshoot Mode)