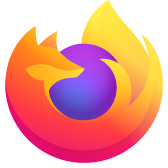 Firefox Crashes very often
I am unable to open my favorite game for the past week and firefox crashes regularly, here are the crash reports
bp-d0945c2d-0613-4a3a-9d85-f2c462150123 1/23/2015 8:32 AM bp-0daf79aa-dab3-4a3d-9480-151e12150122 1/22/2015 8:45 AM bp-38818c43-d8e5-4909-9279-acc272150121 1/21/2015 2:42 PM bp-55fe8d8f-c849-4c7c-b862-564342150121 1/21/2015 9:28 AM bp-4bdbc012-ec5e-44eb-98e1-1344a2150121 1/21/2015 8:49 AM bp-fe93fed0-7986-4332-a4d7-41b2b2150120 1/20/2015 4:33 PM bp-0b8ebfc0-d30e-4cc3-8b80-a31fa2150120 1/20/2015 8:18 AM bp-d10b56e2-1210-430b-a9e0-4fe912150116 1/16/2015 2:45 PM bp-061872ac-3a7f-4f5c-a332-4cdec2150116 1/16/2015 2:45 PM bp-ea72d288-64cf-4962-90b5-a0e242150116 1/16/2015 2:45 PM bp-99b3ff33-e145-437c-a1c8-4b2892150116 1/16/2015 2:44 PM bp-aa72c328-5112-43b8-a5ed-5c0452150116 1/16/2015 9:27 AM bp-e29e82ba-cafb-4120-872c-816b02150113 1/13/2015 10:59 AM bp-8bcf83f5-c0df-44ad-a706-055a92150112 1/12/2015 3:59 PM bp-03b35a7b-9e72-47d5-932f-126a62150108 1/8/2015 8:58 AM
I am unable to open my favorite game for the past week and firefox crashes regularly, here are the crash reports bp-d0945c2d-0613-4a3a-9d85-f2c462150123 1/23/2015 8:32 AM bp-0daf79aa-dab3-4a3d-9480-151e12150122 1/22/2015 8:45 AM bp-38818c43-d8e5-4909-9279-acc272150121 1/21/2015 2:42 PM bp-55fe8d8f-c849-4c7c-b862-564342150121 1/21/2015 9:28 AM bp-4bdbc012-ec5e-44eb-98e1-1344a2150121 1/21/2015 8:49 AM bp-fe93fed0-7986-4332-a4d7-41b2b2150120 1/20/2015 4:33 PM bp-0b8ebfc0-d30e-4cc3-8b80-a31fa2150120 1/20/2015 8:18 AM bp-d10b56e2-1210-430b-a9e0-4fe912150116 1/16/2015 2:45 PM bp-061872ac-3a7f-4f5c-a332-4cdec2150116 1/16/2015 2:45 PM bp-ea72d288-64cf-4962-90b5-a0e242150116 1/16/2015 2:45 PM bp-99b3ff33-e145-437c-a1c8-4b2892150116 1/16/2015 2:44 PM bp-aa72c328-5112-43b8-a5ed-5c0452150116 1/16/2015 9:27 AM bp-e29e82ba-cafb-4120-872c-816b02150113 1/13/2015 10:59 AM bp-8bcf83f5-c0df-44ad-a706-055a92150112 1/12/2015 3:59 PM bp-03b35a7b-9e72-47d5-932f-126a62150108 1/8/2015 8:58 AM <!-- 635cb011-7994-4ab6-95c4-b5f5976a46d1 1/7/2015 2:48 PM ccd6983b-a83b-41fc-a887-fd136168e1f1 1/2/2015 4:21 PM d4b1a7ee-e21c-44af-bdef-f8bd14885089 12/31/2014 9:56 AM a7304f63-af73-4867-b0c6-46900145d515 12/30/2014 12:12 PM 32d21404-f81a-496d-b881-9b8583a921d6 12/5/2014 4:03 PM 4368a132-7c30-498b-93d3-da44b0310279 11/24/2014 4:27 PM 6efad73c-a127-418c-9777-557050a21b20 11/24/2014 1:33 PM 01cc884e-b93f-42ea-9223-613f5b3c27c6 11/20/2014 12:00 PM 554cc1ad-6cd7-4ace-956e-f6fe5d8c6a1c 11/17/2014 3:32 PM 6d14e0e3-a921-4822-8c53-f25df5ce0843 11/13/2014 11:00 AM 6cdd682e-ab96-44c3-945c-e9db146318ce 11/6/2014 10:54 AM 841f1e0a-d624-497f-9c8f-b06a73ab265e 9/24/2014 1:56 PM 8fb719d2-9bca-4cc7-8bf1-90183871b586 9/19/2014 3:04 PM c87a5b44-dc5d-474e-ab46-7c947054191a 9/16/2014 9:05 AM 913f162d-9893-488d-82b3-65459b20a4da 8/26/2014 10:41 AM df91623f-fab4-48e9-bc80-72d2c933dd42 8/21/2014 9:19 AM 45dbd6ee-3d92-471f-b2b1-f477f29fe166 7/31/2014 10:17 AM 4b606fcc-4c89-4f8d-bd4d-4a6358870f4f 7/31/2014 9:42 AM b2a3e9d3-eded-4dd2-a6f9-5e1cfdd0b28f 7/24/2014 9:00 AM 51bd0255-726e-4222-9962-7d989cb44798 7/23/2014 9:33 AM b8e0a6aa-b9fa-44cf-993b-635bc470b4f3 7/10/2014 2:07 PM e571f767-93a6-4856-8b35-1f3d865fe6f5 6/23/2014 1:27 PM 8c908013-8c45-4038-b375-7a1a8f42554f 6/18/2014 4:04 PM 12f12ec6-5b84-4312-922d-c04e00a4012b 6/18/2014 11:27 AM 1ba9e469-5ac9-40db-81e9-53d77e47d273 6/5/2014 4:29 PM da991595-0e91-45e5-b446-09ed96ead3d2 6/3/2014 10:37 AM 86b71525-835c-4a30-b3f9-6f124cc58748 5/22/2014 1:36 PM 2ac777db-76c5-42f9-8654-645a25fa6c51 4/28/2014 12:02 PM c0336b26-27e8-4ca5-8aa0-fea3e57c1979 4/16/2014 3:29 PM e1de19da-0171-4993-ac9e-0bcbff098cc2 4/8/2014 8:54 AM b81b3c2c-1454-47c3-bfb5-ca176a9b10cc 4/7/2014 8:23 AM 721f13cf-a446-44d5-acba-5362516123e5 4/1/2014 4:08 PM 5a3edf8c-2746-40cd-ac06-ea5ac360d4d0 3/28/2014 2:46 PM 6735cafe-b6a5-4a83-98c0-21578c5051cc 3/14/2014 9:06 AM bed833aa-f681-4130-8683-a644b9b84f01 3/13/2014 11:25 AM 268fbf29-fc46-43d7-a593-ba270862aef5 3/7/2014 2:46 PM 92c5a387-20ed-4912-9a98-dc0c753574a1 3/4/2014 12:04 PM 4c5f651b-0c19-4bfb-9b3b-39cce32a9b7e 2/18/2014 8:15 AM 3d627bc0-970b-49b5-89c1-2ac4e4b7844d 2/10/2014 2:28 PM c3f68da8-4fe6-47af-a9ae-523018384cc5 1/6/2014 12:35 PM 857db935-bcdc-4339-9ead-f26032d17897 12/23/2013 4:43 PM c1a4f39a-300e-4f86-bfe1-a6a17868e6bb 12/23/2013 9:04 AM 1bb9b837-fc6e-466e-be63-dfce9a90e5a8 12/23/2013 8:41 AM aee15781-c9c7-4b6c-82b6-8ad686b09b25 12/20/2013 9:35 AM e4b63427-f563-4e3c-adf5-63f0c21c7737 12/19/2013 2:35 PM 4145e985-f5f3-4f95-9c79-0c7a931a1c92 12/19/2013 1:52 PM 5396d2bb-7ad1-4fd4-9706-11437f559de9 12/17/2013 12:13 PM 3286b4bb-5957-4348-b9ac-a072e71caba4 12/10/2013 10:53 AM b9dad717-e5de-4974-ab0d-7c70fefcb17e 12/4/2013 1:45 PM d5f77921-2c14-4fd8-ac2f-6269af368027 11/26/2013 4:15 PM f2250adb-ba32-44d3-9397-da9f8eb3103b 11/25/2013 12:13 PM 6caef678-fec8-4814-adbd-32897d1a8fac 11/22/2013 11:14 AM bp-858ef8e7-93ad-4aee-9088-60d282131122 11/22/2013 8:29 AM e170d50a-f1d9-4ccf-a177-a05be4901fe3 11/20/2013 8:47 AM f9cfdc53-f2e0-4217-aaa2-31ad27fd1f18 11/15/2013 11:36 AM 3479989c-4465-4745-b434-7153f890853d 11/1/2013 4:14 PM 1b967339-10ab-4131-9325-70bda3db4f2b 11/1/2013 10:44 AM ccfb4b28-e4d5-47ae-82c6-26c05021fd04 10/31/2013 10:59 AM 9c76ea2f-d1f1-43e4-87b0-4848ae810771 10/31/2013 9:33 AM c9441cfc-163b-4a1b-9f0b-5cd3ad928983 10/21/2013 12:41 PM d8e35612-27bc-4cb5-83ee-4b393db006d5 10/21/2013 12:38 PM 30688493-fb6a-4e0f-b4f2-6e1bfcc1b766 10/21/2013 8:34 AM d32b861f-46a8-4351-b850-288a3937c07b 9/11/2013 11:40 AM f10caac8-4059-4750-a036-7763c6397c69 7/25/2013 8:23 AM 362323cc-9d60-4e07-a83a-acea502262f2 7/12/2013 10:25 AM ec813c18-cb27-4b23-b9e7-bcc6c357c6f8 6/28/2013 3:13 PM 53d08472-85a3-46ce-b3f3-fe0afdf5ae6e 6/19/2013 3:53 PM 05642ced-978f-4946-bd2a-5ec83a00cc7d -->
由cor-el于修改
所有回复 (3)
hi, does firefox always crash when you try to access this game in particular? if so, what's the url to access it?
Hello cory_hadley,
Try Firefox Safe Mode to see if the problem goes away. Firefox Safe Mode is a troubleshooting mode that temporarily turns off hardware acceleration, resets some settings, and disables add-ons (extensions and themes).
If Firefox is open, you can restart in Firefox Safe Mode from the Help menu:
Click the menu button , click Help and select Restart with Add-ons Disabled.
If Firefox is not running, you can start Firefox in Safe Mode as follows:
On Windows: Hold the Shift key when you open the Firefox desktop or Start menu shortcut.
On Mac: Hold the option key while starting Firefox.
On Linux: Quit Firefox, go to your Terminal and run firefox -safe-mode
(you may need to specify the Firefox installation path e.g. /usr/lib/firefox)
When the Firefox Safe Mode window appears, select "Start in Safe Mode".

If the issue is not present in Firefox Safe Mode, your problem is probably caused by an extension, theme, or hardware acceleration. Please follow the steps in the Troubleshoot extensions, themes and hardware acceleration issues to solve common Firefox problems article to find the cause.
To exit Firefox Safe Mode, just close Firefox and wait a few seconds before opening Firefox for normal use again.
If none of this works let me know back here and I can walk you through a Firefox refresh.
Try to delete the profile folder content (folders) in the parent location of the disk cache as found on the about:cache page.
Create a new profile as a test to check if your current profile is causing the problem.
See "Creating a profile":
If the new profile works then you can transfer files from a previously used profile to the new profile, but be cautious not to copy corrupted files to avoid carrying over problems.