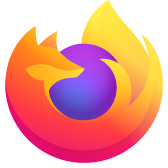 Video driver crashing
Firefox 6 on Win7 32bit + Asus Video card Nvidia 9800 GT MATRIX + Asus iTracker software + latest video card driver from Nvidia = video driver crash.
When i close iTracker - crashes stopped. Installed 7 BETA - no more problems so far. Also with v.5 - was no problems.
Unfortunately i can`t install previous version - so only to install BETA - and hoping for no more crashes.
p.s. sorry about my English :)
Firefox 6 on Win7 32bit + Asus Video card Nvidia 9800 GT MATRIX + Asus iTracker software + latest video card driver from Nvidia = video driver crash. When i close iTracker - crashes stopped. Installed 7 BETA - no more problems so far. Also with v.5 - was no problems. Unfortunately i can`t install previous version - so only to install BETA - and hoping for no more crashes. p.s. sorry about my English :)