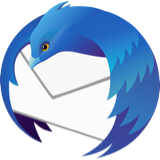 Missing crritical file folder
While attempting to access a file folder with 977 email messages the file completely disappeared. Rebooted TB but it did not return. Using MS ver. 7 pro. Deleted over 5K emails from various file folders. This has happened several times before but two files returned and two files cannot be found. How do I find these files especially the critical 977 email messages. Thanks, Rick Arlen
While attempting to access a file folder with 977 email messages the file completely disappeared. Rebooted TB but it did not return. Using MS ver. 7 pro. Deleted over 5K emails from various file folders. This has happened several times before but two files returned and two files cannot be found. How do I find these files especially the critical 977 email messages. Thanks, Rick Arlen
All Replies (2)
Are you talking about a folder in a Pop or IMAP mail account or is it in the 'Local Folders' mail account?
What is the name of the missing folder ?
Sorry I didn't answer sooner: The folder name is vienna property management. The file folder has returned?? Don't know how or why. However a medical file has now disappeared and it was here yesterday. These are POP files; not local folder files.