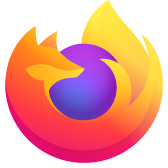 locks up
I use mozilla on two machines. They both have gotten to where they lock up when trying to access a second page. The normal place they lockup is "waiting nexusensighten.com". I talked with etrade and they had me try MS edge. It works without a problem. I've started having the same problem with yahoo mail.
I deleted cache and cookies numerous time. Etrade guy had me just type etrade.com to get started. It didn't help.
I update automatically. Thanks for your help.
Harmon Lowman
I use mozilla on two machines. They both have gotten to where they lock up when trying to access a second page. The normal place they lockup is "waiting nexusensighten.com". I talked with etrade and they had me try MS edge. It works without a problem. I've started having the same problem with yahoo mail. I deleted cache and cookies numerous time. Etrade guy had me just type etrade.com to get started. It didn't help. I update automatically. Thanks for your help. Harmon Lowman