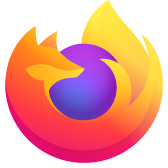 How do I stop firefox from loading a page in the middle
Firefox used to have an X button next to page refresh button, so someone could stop loading a long page, but now its gone.... Is there a way to stop loading the page other than closing the browser ? Terrible inconvenience if you click on a page with tons of data/images and you have a slow connection... Thanks
Firefox used to have an X button next to page refresh button, so someone could stop loading a long page, but now its gone.... Is there a way to stop loading the page other than closing the browser ? Terrible inconvenience if you click on a page with tons of data/images and you have a slow connection... Thanks
All Replies (3)
The older versions of Firefox had the ability to have both the Stop and Reload icons on the toolbar. (I still have this with my v54 Firefox.) But current versions are set up so that the toolbar shows only one of them (Stop / Reload). The Reload is there all the time except when the page is loading. Then the Stop icon replaces the Reload until the page finishes loading.
I don't know if there is an add-on that can restore having both on the toolbar.
Yes, you are right. Looking at it in "slow motion" the stop button is present while the html is being loaded. One all the html pages come in, the Stop is replaced by the Reload. So if the page has, lets say 100 images , the html part is loaded in a few milisecs, but the images may take several seconds to download and appear on screen. The X button would work while the html is being downloaded, and then nothing...
But Its the rest of the content one might want to stop loading while still be able to read the text of the page, especially if working on metered or slow networks.
Add-ons such as uBlock Origin enable you to block "media elements" above a specified size (which would include images).