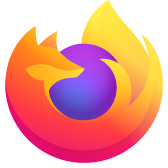 How do I change the colors of context menus?
I have the menu bar shown. When I click on any of the menu options to open the drop down menu, the colors do not match any of my themes (installed add-on theme, colors chosen through the preferences > content > colors, nor my desktop theme). The right-click context menu has the same issue.
How do I change these?
Edit: I found the answer to this question. If using firefox in KDE 4, the context menu is determined by the GTK 3 theme that is selected. Look into how to configure the GTK settings in KDE (hint: search for "kde-config-gtk")
I have the menu bar shown. When I click on any of the menu options to open the drop down menu, the colors do not match any of my themes (installed add-on theme, colors chosen through the preferences > content > colors, nor my desktop theme). The right-click context menu has the same issue. How do I change these? Edit: I found the answer to this question. If using firefox in KDE 4, the context menu is determined by the GTK 3 theme that is selected. Look into how to configure the GTK settings in KDE (hint: search for "kde-config-gtk")
Ilungisiwe ngu matteorr