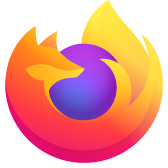 Why is Shockwave 11.2.202.440 disabled?
I have Linux Mint 17.1, and Firefox 35.0.1, and I tried to update Shockwave, Adobe says no more updates, "https://cve.mitre.org/cgi-bin/cvename.cgi?name=CVE-2014-9163" says problem is with 11.2.202.425. I have version 11.2.202.440. Why is my latest version blocked and removed from my pc?
All Replies (4)
The current version for Linux is 11.2.202.442
You can find the latest Flash player versions for Firefox on this page:
---
See also:
Isisombululo esiKhethiweyo
I did not know which version type to download, so I downloaded all of them. One finally worked. Thanks for the links!!!!!