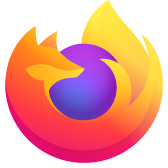 Difference between Firefox version 60.8.0esr and later versions
I get the following error messages.. than seemed to start after version 60.8.0esr (last worked version)
Error loading xml file xml word list object is null
I have changed many settings to allow it to function to no avail.
I get the following error messages.. than seemed to start after version 60.8.0esr (last worked version) Error loading xml file xml word list object is null I have changed many settings to allow it to function to no avail.
Tất cả các câu trả lời (5)
When you do get that error? Is a specific website/add-on involved?
As for what changed between, say, 60.8.0esr and 60.9.0esr, it's probably possible to find a list. But between major releases, there are thousands of changes, so you wouldn't want to be reviewing that list.
You can create a new profile as a quick test to see if your current profile is causing the problem.
See "Creating a profile":
If the new profile works then you can transfer files from a previously used profile to the new profile, but be cautious not to copy corrupted files to avoid carrying over problems.
There were no ad-ons involved, I get the error as soon as the page is loaded. A bit more background; 1. The pages are not websites they are interactive publications that use Active X, XML, and Java. 2. I can not disclose anything else including content (proprietary info). 3. MS EDGE hade the same issue and came up with the IE Compatibility mode, that fixed it.
If this is a legacy application that is not being updated to modern web standards, it makes sense to use a legacy browser for it.
For general reference:
Firefox never supported ActiveX controls; those were proprietary to IE.
XML and XSL are supported in Firefox, but handling and security requirements may have changed over the years.
Java applets -- embedded in web pages and executed using the JRE -- are no longer supported in any modern browser. JavaScript is of course supported by all browsers, but there are some differences between them.
Websites need to use Java Web Start (i.e. send a special XML file as application/x-java-jnlp-file) to launch a Java application in an external standalone window and can no longer use an applet to open a Java application embedded in a web page. Websites that want to use Java need to adapt and make the change to launch a Java application this way.
A Java Web Start JNLP file is basically a XML file that the server sends as application/x-java-jnlp-file and that is opened by the default application for this MIME type (Java Web Start). Java then handles everything on its own, but there is no longer embedding possible like a plugin offers. Java registers this MIME type when you install the Java application.