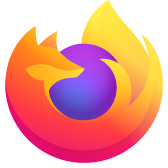 Capturing Firefox with OBS - Tab freeze when on other virtual desk, a way to prevent this?
Hello,
For teaching purpose, I need to do interactive presentations with both a regular slide presentation (using pympress), interactive activities through either Miro or Mentimeter both being in Firefox and a few other things (depending on what I teach at the time).
In order to mix those windows on the screen (and also because sometimes those are streamed), I capture all of them in OBS and have a bunch of scenes which organize and size everything depending on what I currently focusing on.
Each of those windows are on a different virtual desk to make it manageable, and thus I am not always on the virtual desk where Firefox is, for example when I am explaining something with slides, I am on the virtual desk with the presenter console. However I often still need to have the content of Miro/Mentimeter on the screen so that I can link my explanation with what students do.
Now the problem I have is that it seems the rendering of the pages in Firefox freeze when I change of virtual desk, and thus students might add things on Miro/Mentimeter and I do not see it because the page is frozen. When I get back to the virtual desk, suddenly all the changes students made pop-up. It's extremely frustrating, both for me and students, as sometimes they asked questions related to what I was explaining before and then I have to go backwards.
Is there any way to make Firefox keep rendering pages when they are not on the screen? Any option? I have tried searching about:config with rendering / refresh, but came up with nothing. When looking that issue online, I found the "Always active Window (Always Visible)" extension which supposedly prevent the hidden property of pages to go to true, but that has not solved the problem.
Any help or tips on how to solve this would be greatly appreciated!
Sincerely, Sleris
Hello, For teaching purpose, I need to do interactive presentations with both a regular slide presentation (using pympress), interactive activities through either Miro or Mentimeter both being in Firefox and a few other things (depending on what I teach at the time). In order to mix those windows on the screen (and also because sometimes those are streamed), I capture all of them in OBS and have a bunch of scenes which organize and size everything depending on what I currently focusing on. Each of those windows are on a different virtual desk to make it manageable, and thus I am not always on the virtual desk where Firefox is, for example when I am explaining something with slides, I am on the virtual desk with the presenter console. However I often still need to have the content of Miro/Mentimeter on the screen so that I can link my explanation with what students do. Now the problem I have is that it seems the rendering of the pages in Firefox freeze when I change of virtual desk, and thus students might add things on Miro/Mentimeter and I do not see it because the page is frozen. When I get back to the virtual desk, suddenly all the changes students made pop-up. It's extremely frustrating, both for me and students, as sometimes they asked questions related to what I was explaining before and then I have to go backwards. Is there any way to make Firefox keep rendering pages when they are not on the screen? Any option? I have tried searching about:config with rendering / refresh, but came up with nothing. When looking that issue online, I found the "Always active Window (Always Visible)" extension which supposedly prevent the hidden property of pages to go to true, but that has not solved the problem. Any help or tips on how to solve this would be greatly appreciated! Sincerely, Sleris