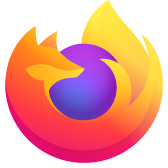 Unable to open email attachments
I use Firefox as the browser for my email. Recently I have been unable to open or download pdf attachments (or any attachment) to emails. When I click on the attachment I get the message javascript:void(0).
I contacted the email company who said there was no problem at their end and that the problem was with Firefox and pop up blockers. I followed the advice in the attachment to unblock for my email account - but this did not solve the problem.
So I then tried Edge for my emails and I can open attachments in Edge.
So the problem is with Firefox.
Any advice please? Thanks
I use Firefox as the browser for my email. Recently I have been unable to open or download pdf attachments (or any attachment) to emails. When I click on the attachment I get the message javascript:void(0). I contacted the email company who said there was no problem at their end and that the problem was with Firefox and pop up blockers. I followed the advice in the attachment to unblock for my email account - but this did not solve the problem. So I then tried Edge for my emails and I can open attachments in Edge. So the problem is with Firefox. Any advice please? Thanks
Tất cả các câu trả lời (13)
Hi FredMcD
Thanks for your prompt response, but the suggestions did not work unfortunately (eg switching on and off advanced tracking protection).
Since I have made no other changes, some update of Firefox must have been the cause of this (ie unable to open and download attachements to emails
When I use another browser (eg Edge) there is no problem
Thanks
D
In FF Settings/ General/ Applications .... at least confirm the right Apps are selected; Same in Windows/ Apps/ Default Apps by File Type.
Thanks CraigS26
Settings/ General/ Applications .... the right Apps were already selected;
Same in Windows/ Apps/ Default Apps by File Type... ditto
So this was not the cause of the problem either
D
Thanks jonzn4SUSE
What email service are you using? Bluetiehome. But that is not the problem since I can open attachments if I open Bluetiehome in Edge. The problem is with Firefox over the past couple of weeks
Did you try Firefox in Safe Mode? Yes I tried this and it makes no difference
I could switch to Edge but Firefox was useful for a small number of irregularly used email accounts I have so would like to see if this problem can be fixed
Thx for the suggestions
D
Hi FredMcD
Thanks for the suggestion, I'll look at it.
But I am used to Bluetiehome which used to be Excite, so It looks as though I will have to use Bluetiehome with Edge from now on
Thanks everyone for your kind suggestions
D
Okay. I'm curious, so let me create an account and see what happens.
Scratch that idea... It's not free!
Showing javascript:void(0) on hover is a placeholder (you see the href attribute). The actual action is done via a JavaScript onclick event handler. If nothing happens if you click such a link then this usually means that JavaScript is blocked.
What does the Inspector show if you this tool via the right-click context menu ? Is there an event label appended ?
You can right-click and select "Inspect" to open the built-in Inspector with this element selected.
Are you using any content blocking extensions or only built-in Enhanced Tracking Protection ?
Thanks for trying jonzn4SUSE. Excite was free and I used it for 25 years, but it was recently taken over by Bluetiehome which charges a fee.
Thanks cor-el. Unfortunately my computer skills are not up to understanding most of your email, but as far as I know I am not using any content blocking extensions, only built-in Enhanced Tracking Protection
David