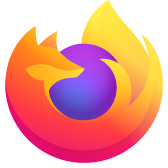 Security Key issue for FB login
Hi everyone; Recently my FB account got hacked and I went through hell and back to get it recovered. Funny thing is, it still doesn't work, it did briefly for the initial login just enough time to enable a 2 step challenge for which I selected SMS, NOT any security key via USB. As you can see in the picture, every time when I try to login (or switch in FB from a backup account into the primary), I'll get this message. Now it's stating that it's a Firefox/Mozilla request but it only appeared after my FB was hacked, never before. Could a developer/SME please take a look at this? Current Version 99.0.1 (64-bit)
Cheers, and TIA! T.B.
Hi everyone; Recently my FB account got hacked and I went through hell and back to get it recovered. Funny thing is, it still doesn't work, it did briefly for the initial login just enough time to enable a 2 step challenge for which I selected SMS, NOT any security key via USB. As you can see in the picture, every time when I try to login (or switch in FB from a backup account into the primary), I'll get this message. Now it's stating that it's a Firefox/Mozilla request but it only appeared after my FB was hacked, never before. Could a developer/SME please take a look at this? Current Version 99.0.1 (64-bit) Cheers, and TIA! T.B.
Tất cả các câu trả lời (7)
Are you able to close the Windows Security pop-up and select "Use a different..." method?
Sure, but it leads to the same point to where I have to send a government issued ID directly from my PC to FB security and then recover my account. All other methods are very much useless; even though I can get email with a 6 digit code, this security key window pops up again and it's all over again. Furthermore, FB email stated that they've sent a access code to my cell phone, but that also never happened, it's bloody weird and just bad all around. I do have access to my backup FB account using this browser while entering a PWD manually, not saving any PWD for security reasons.
Are you using a Primary Password to protect the logins stored in the Firefox Password Manager ?
If you aren't using a PP then Firefox might be using Windows Hello to protect the logins.
Note that using SMS text messages for 2FA isn't very safe as SMS isn't protected and can easily be hacked and intercepted.
Actually, no, haven't used PP, only the standard saved logins option in Firefox; but will enable it right now.
Quick update; after a few emails to FB requesting a new PWD, I was able to get to the point of resetting my primary account PWD; however, as soon as the continue button is selected to update the newly entered PWD, the dreadful message pops up again. Next I'll try this on my Linux box....this is all so irritating.
You can create a new profile as a quick test to see if your current profile is causing the problem.
See "Creating a profile":
If the new profile works then you can transfer files from a previously used profile to the new profile, but be cautious not to copy corrupted files to avoid carrying over problems.