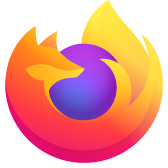 Opening new tabs to Google search
Running Windows 10 64 bit with the latest updates on Firefox of 89.0.2. I cannot open a new tab to the google search bar by just opening a new tab. It defaults to showing a google search bar, but Firefox will not allow me to type into it. I am constantly redirected to the address bar to write my google searches or to a separate "search" in the same address bar, depending on which option I selected in settings.
I only have two options in Settings: 1) Use the address bar for search and navigation or 2) Add search bar in toolbar. I have Google set as my search engine.
Your previous version of Firefox did allow me to do exactly what I wanted. Now I cannot.
Under "New Tab" you only allow for 2 selections; Firefox home or a blank page, the latter of which does not show the personalized "rows". If you allowed a Google option there, it might resolve my problem.
I attached a picture of my new tab; it shows the search bar for Google, but it now says "Firefox" where it use to have the ever changing "Google" Logo. I do not mind the Firefox logo, but I seriously am upset that I am forced to type searches in the address bar. Who does that?
Furthermore, by forcing me to type in the address bar, its much harder to see what I am typing and allow for me to make corrections. Once I hit enter, it sends me to a typical Google search page, where I can then make changes, but this seems like an annoying step.
Am I missing something, some setting someplace where I can type in the search bar I indicated on my attachment?
On a side note: Thank you for adding a "Personalize" button on a new tab. It now allows me to add rows for shortcuts. Before I had to:
1. Load about:config?filter=browser.newtabpage.activity-stream.topSitesRows in the Firefox address bar. 2. Double-click on the preference browser.newtabpage.activity-stream.topSitesRows and change its value to the desired number of rows and click ok. 3. Check the New Tab Page to see the change right away and modify the number of rows accordingly if needed.
Which I technically have yet to change, because I prefer more than the 4 row limit you set. You will see those shortcuts in the attachment for the new tab.
Thank you for your time. Be safe and have a good day. :)
Running Windows 10 64 bit with the latest updates on Firefox of 89.0.2. I cannot open a new tab to the google search bar by just opening a new tab. It defaults to showing a google search bar, but Firefox will not allow me to type into it. I am constantly redirected to the address bar to write my google searches or to a separate "search" in the same address bar, depending on which option I selected in settings. I only have two options in Settings: 1) Use the address bar for search and navigation or 2) Add search bar in toolbar. I have Google set as my search engine. Your previous version of Firefox did allow me to do exactly what I wanted. Now I cannot. Under "New Tab" you only allow for 2 selections; Firefox home or a blank page, the latter of which does not show the personalized "rows". If you allowed a Google option there, it might resolve my problem. I attached a picture of my new tab; it shows the search bar for Google, but it now says "Firefox" where it use to have the ever changing "Google" Logo. I do not mind the Firefox logo, but I seriously am upset that I am forced to type searches in the address bar. Who does that? Furthermore, by forcing me to type in the address bar, its much harder to see what I am typing and allow for me to make corrections. Once I hit enter, it sends me to a typical Google search page, where I can then make changes, but this seems like an annoying step. Am I missing something, some setting someplace where I can type in the search bar I indicated on my attachment? On a side note: Thank you for adding a "Personalize" button on a new tab. It now allows me to add rows for shortcuts. Before I had to: 1. Load about:config?filter=browser.newtabpage.activity-stream.topSitesRows in the Firefox address bar. 2. Double-click on the preference browser.newtabpage.activity-stream.topSitesRows and change its value to the desired number of rows and click ok. 3. Check the New Tab Page to see the change right away and modify the number of rows accordingly if needed. Which I technically have yet to change, because I prefer more than the 4 row limit you set. You will see those shortcuts in the attachment for the new tab. Thank you for your time. Be safe and have a good day. :)
Giải pháp được chọn
The following preference in about:config is forcing your search to the address bar. Change it to false. browser.newtabpage.activity-stream.improvesearch.handoffToAwesomebar
Đọc câu trả lời này trong ngữ cảnh
👍 0
Tất cả các câu trả lời (1)
Giải pháp được chọn
The following preference in about:config is forcing your search to the address bar. Change it to false. browser.newtabpage.activity-stream.improvesearch.handoffToAwesomebar