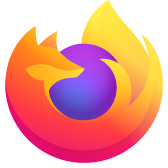 My firefox crashed
I uninstalled firefox....and now I would like to install from my back up from firefox......I cant remember my password....my email is tak135@excite.com to my firefox account can you help with this.....also all color is gone from top of page...it was bard blue
I uninstalled firefox....and now I would like to install from my back up from firefox......I cant remember my password....my email is tak135@excite.com to my firefox account can you help with this.....also all color is gone from top of page...it was bard blue
Tất cả các câu trả lời (4)
Note that resetting the password for the Firefox Account will remove all data stored on the Sync server because this password is used to encrypt your data before it is uploaded to the Sync server and only this password can decrypt this data.
If you uninstalled Firefox, but didn't remove the profile folder and its files then your personal data should still be there and found by Firefox if you reinstall Firefox.
Location used for the main profile that keeps your personal data (Root Directory on about:profiles).
C:\Users\<user>\AppData\Roaming\Mozilla\Firefox\Profiles\<profile>
---
If you have submitted crash reports, please post the IDs of one or more recent crash reports that start with "bp-".
bp-xxxxxxxx-xxxx-xxxx-xxxx-xxxxxxxxxxxx
You can find the report ID of recent crash reports on the "Help -> More Troubleshooting Information" (about:support) page.
click the "All Crash Reports" button on this page to open the about:crashes page and see all crash reports.
Alternatively you can open about:crashes via the location/address bar.
See also:
i want to recover my data from cloud......firefox has it some were i think