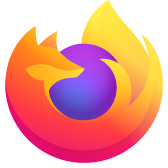 Appearance
Why has latest |Firefox update caused loss of Windows Frame and colours. How do I revert to my original theme
Why has latest |Firefox update caused loss of Windows Frame and colours. How do I revert to my original theme
Tất cả các câu trả lời (19)
Hi
Which was the theme that you were using?
Further to my previous reply which has been ignored. I am using Windows 10 Pro fully updated and have set up my windows to look as close to the old Classic format as possible. All windows containing other applications are correct only Firefox, since the last update, shows the problem. I am on version 89.0 (64 bit). Interestingly, when I call up the window 'About Firefox' it comes up correctly. If I call for a new window or tab, they are wrong
The Firefox frame is all black and white with no indication that it is the focus window. The Windows frame is missing, I had this set to be green when the focus and red when not.
Can I revert to the previous version and then do the update again or is there a problem with the upgrade which needs to be fixed.
Regards
Jeremy Woolsey
Is anyone going to respond to this problem
Thank you Lisi,
Can I expect a revised update shortly?
That update may be a mess but the subsequent update has not fixed the problem.
Please advise when problem will be fixed
Note that you have a user agent that has been modified by an extension and that identifies you as 'Firefox/85.0':
Mozilla/5.0 (Windows NT 6.2; rv:85.0) Gecko/20100101 Firefox/85.0 anonymized by Abelssoft 130937304
See also:
I do not understand what you are saying with the sentence starting 'Monzilla/5.0 (WindowsNT....... I am using Windows 10 Going to Help-About Firefox shows I am on V 89.0.1 (64bit) which is the latest version I have followed the procedure to reset default user but this has not solved the problem.
One of your previous replies said 'This update is a mess' so what are you doing to fix this?
Did you look at this article as it describes what the user agent is about and how to fix possible issues ?
See also this question:
/questions/1298004 Add-ons can´t be install, becouse Firfox is needed to install the Add-ons
Yes I did read the article and as I told you have reset the default user which shows an entry in accordance with your document except that the Firefox Version is now 89.
The second site you refer to is not relevant as I have no problem with installing add-ons.
I repeat my problem is that after the one before last Firefox update I lost my windows frame, all colours and have no indication of the window in focus. All non-firefox windows display as I want. The later Firefox update did not fix this problem.
Please address this problem and not ones I do not have.
You have also not commented on one of your colleagues previous responses that said that the Firefox update in question was rubbish.
Please respond to my problem
How long do I have to wait for a reply. Firefox is set to use the system theme but it does not and I cannot change it. This worked OK until the Firefox update before last. If you cannot answer this problem please escalate it to the better level of support. Thank you
Can you attach a screenshot?
use a compressed image type like PNG or JPG to save the screenshot
Here is the screen shot, the window on the right is what I want and appears on all windows except Firefox. The window on the left is Firefox which is not using the system window definition even though it is told to.
You can look at this extension:
You can also create your own theme:
Thank you for your re poly. The Photon theme is not what I want.You are missing the real point - Under Firefox setup I have 'Use System Theme set' but Firefox does not obey this.
As I have said many times before, this problem only started with the Firefox update of about one month ago, I think the update before last.
How about giving me a fix for this problem rather than a lot of circumventions.
Thank you
Jeremy Woolsey.
Anyone going to reply to this problem which still exists
I must assume that you are not going to provide any help with my problem. This is totally unacceptable and I think Firefox management needs to be made aware of this lack of customer care..
It is clear to me that no one has really read the detail I have provided and as a result I have received replies, usually just a reference to some document which has been quite irrelevant and even when I provide a screen shot which should have made the problem clear, all I got was a link about an extension which had nothing to do with the problem.
I have run a support organization in the past and frankly would be ashamed if I had offered the quality of service I have received from you.