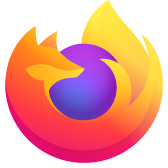 Unable to locate bookmarks in Windows 7 64 bit
My Windows user profile corrupted and I created a new profile for logging in. By doing this I lost my bookmarks on Firefox. I cant seem to find any old bookmarks mentioned under https://support.mozilla.org/en-US/kb/recovering-important-data-from-an-old-profile or https://support.mozilla.org/en-US/questions/1037683 I'm on version 54.0.1 (32-bit) I backed up the old profile just in case. Anyway to retrieve these bookmarks? Kindly assist. Thanks, Ashok
Tất cả các câu trả lời (2)
If you were to reset/restore Firefox, bookmarks, passwords and other user data would have been copied to a new profile.
But by just creating a new profile, the profile will be blank.
Look for the old profile. The data should be there.
places.sqlite : History and Bookmarks.
Firefox uses two locations for the Firefox profile folder, so make sure to look in the correct location. Location used for the main profile in "AppData\Roaming" that keeps your personal data.
C:\Users\<user>\AppData\Roaming\Mozilla\Firefox\Profiles\<profile>\
Location used for the disk cache and other temporary files in "AppData\Local".
C:\Users\<user>\AppData\Local\Mozilla\Firefox\Profiles\<profile>\
---
You can copy files like these to the current Firefox profile folder to recover specific data. Be cautious with copying SQLite databases if you previously had problems.
bookmarks and history: places.sqlite
bookmark backups: compressed .jsonlz4 backups in the bookmarkbackups folder
cookies.sqlite for the cookies
formhistory.sqlite for saved form data
logins.json and key3.db (decryption key) for Passwords saved in the Password Manager
cert8.db and possibly cert_override.txt for (intermediate) certificates stored in the Certificate Manager
persdict.dat for words you added to the spelling checker dictionary
permissions.sqlite for Permissions and possibly content-prefs.sqlite for other Site Preferences
sessionstore.js for open tabs and pinned tabs
You can use the button on the "Help -> Troubleshooting Information" (about:support) page to go to the current Firefox profile folder or use the about:profiles page.
Help -> Troubleshooting Information -> Profile Directory:
Windows: Show Folder; Linux: Open Directory; Mac: Show in Finder
Được chỉnh sửa bởi cor-el vào