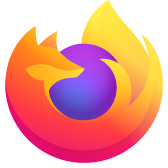 MP4 files won´t play
Hello I´m having problems with MP4 files on windows XP it´s weird it looks to me as I am missing some codec because in windows 7 in the same computer works fine. The problem is mainly in sites that only have the MP4 option like VINE... the native firefox player wont load so it will default to the flash player ... Flash player loads and all the controls load as well but something looks weird a message displays saying the video could not be loaded... and if I press play nothing happens
Hello I´m having problems with MP4 files on windows XP it´s weird it looks to me as I am missing some codec because in windows 7 in the same computer works fine. The problem is mainly in sites that only have the MP4 option like VINE... the native firefox player wont load so it will default to the flash player ... Flash player loads and all the controls load as well but something looks weird a message displays saying the video could not be loaded... and if I press play nothing happens
Tất cả các câu trả lời (10)
Được chỉnh sửa bởi joako256k1 vào
it´s anoying whatsapp videos recorded from an Iphone won´t work either ... Why don´t include the gstreamer decoder.
Hi everyone!! good news at least on the Vine.co side the problem seems fixed ... Firefox with no h264 native support (linux, windows xp) will fallback correctly to flash now .
37.0.1 can not handle JW PLayer either when trying to play an MP4.
I remember when FF used to work. Now it can't even open my pinned tabs reliably either. Going downhill faster and faster.
Hi fey42, that player works for me on Windows 7.
Are you on XP? The logic for falling back to Flash might not be working correctly on XP.
If you are not on XP, have you disabled any of the preferences related to Windows Media Foundation?
jscher2000
I am running W7 Pro all the latest upgrades, BUT I just rebuilt my system and maybe I have something set wrong. youtube and others are fine.
You verified the link that was in my post, right? They are hosting the "video" so I don't see a way to get past the problem. I get sound, just no video.
Only found two WMF settings and here they are attached.
Hi jscher2000,
It is a black box.
Now the confusing thing is that I just checked it on my W7 Pro 32 bit on my laptop and it works fine, but not on the 64 bit version on my desktop.
The laptop uses an ATI chip with the MS Standard Graphics Adapter ver 6.1.7600.16385. While the desktop is using an Intel HD Graphics chip with ver 8.15.10.2291 which MS claims is the best driver.
Both systems are running SP-1. The laptop OS was reinstalled about 6 months ago, the desktop (which doesn't work) about one month ago.