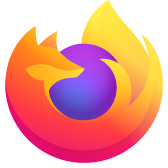 How can I ask firefox not to share cookies betwen two different windows, but to share them between tabs of a same window?
Hi there :) I would like to know whether there is a possibility to tell Firefox (whichever version) not to share session cookies between two different windows?
I'm running a Web based oracle tool called DBHawk and Oracle sessions are the same according to your cookie session. I would therefore like to compare values between a specific object from one Oracle connection to the other.
With Internet Explorer, I can do that by default (cookies are shared between tabs but not between windows). But with Firefox, the cookies are always shared, making this impossible to do.
I hope I have been clear enough :-) And I really hope this is possible with Firefox, as V4 is very nice with this ability to enlarge textareas.
Kind regards, julien
Hi there :) I would like to know whether there is a possibility to tell Firefox (whichever version) not to share session cookies between two different windows? I'm running a Web based oracle tool called DBHawk and Oracle sessions are the same according to your cookie session. I would therefore like to compare values between a specific object from one Oracle connection to the other. With Internet Explorer, I can do that by default (cookies are shared between tabs but not between windows). But with Firefox, the cookies are always shared, making this impossible to do. I hope I have been clear enough :-) And I really hope this is possible with Firefox, as V4 is very nice with this ability to enlarge textareas. Kind regards, julien
تمام جوابات (2)
Thanks a lot!! Multifox solved my problem :-) Thanks for your reactivty! Kind regards, julien