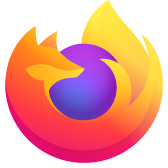 Firefox won't open a PDF link in the browser, screen just shows blank.
Firefox won't open a PDF link in the browser, when I click on the link the screen just goes to a blank blue screen.
Firefox won't open a PDF link in the browser, when I click on the link the screen just goes to a blank blue screen.
تمام جوابات (20)
Try disabling and re-enabling the Adobe Acrobat plugin.
I've tried both suggestions above and still when i click on pdf link within a site, it's being blocked and nothing opens. I do not get a blank page, just back to original page. How do i stop this from blocking pdf to open? Same thing happens when i want to view a statement online like at Macy's. Click on link to view statement and now nothing happens since i changed the setting: Tools/Options/Applications and change Adobe to "use Adobe in Firefox" http://support.mozilla.org/en-US/kb/Opening%20PDF%20files%20within%20Firefox
Please adivce???
@ritzput -
Are these links supposed to open in a new window (you can compared in a different browser)? If so, perhaps a pop-up blocker is interfering, either the built-in one or one included in a security add-on.
To temporarily disable Firefox's pop-up blocker, you can uncheck the box here:
orange Firefox button or classic Tools menu > Options > Content
i already have it unchecked. No, if you're on a site and it says click on pdf link, nothing happens. (see attachment). It's being blocked from opening using FF11.0. and did it prior to update. Opens fine in IE9! I'm ready to just give up on FF.
Is the problem only with reading the PDF in the browser? For example if you change the PDF setting to something else, such as "Always Ask", can you open the PDF?
it's a FFox issue that i wish someone from FFox would answer!
@ritzput, this is a user-to-user support forum.
Incidentally, I am running a newer version of the plugin than is shown in your original post.
Your browser reported:
Adobe PDF Plug-In For Firefox and Netscape "9.4.1"
My browser reports:
Adobe PDF Plug-In For Firefox and Netscape 10.1.2
Your browser also reported that you are running Firefox 3.6.13, which is quite out of date. You may want to consider some updates, for security reasons if nothing else. Otherwise, it is difficult to confirm whether your problem still occurs in the versions that board volunteers are using.
jscher2000 - Support Volunteer کی جانب سے میں ترمیمکی گئ
My FFox is 11.0 and adobe is 10.1.2. I've gone to the plugin checker: http://www.mozilla.org/en-US/plugincheck/ and all is ok. I closed/reopend and the website still not opening PDF. It does open a blank window but then that closes and im back where i started with no pdf opened. I've even tried going to Tools/Options?Content and putting check box next to "Block pop up windows/ Exceptions and added link there and unchecked again.
I did double check Tools/Options/Content and i have Adobe documents in there twice (see attachment)? Could this be why?
updating Adobe to 10.1 helped. thank you but still not opening directly.
Regarding multiple entries for PDFs in the Applications list, that is normal. If you float your mouse over a line for a few moments, you can see a different toward the end, e.g., application/pdf and application/x-pdf, reflecting the different content types the server can send for the PDF file.
Regarding the plugin not working, I don't think it's a pop-up window problem since the window does appear, but it's blank.
Can you open Help > Troubleshooting Information and search for any modified preferences that start with dom.ipc? These govern how plugins will be launched (in firefox.exe or plugin-container.exe).
If you don't see any modified preferences, then you probably have the default behavior, which is to launch the Acrobat plugin in plugin-container.exe. You would want to confirm that your security software doesn't block this executable from running and accessing the internet.
Update added by moderator
see PDF files are blank or cause an error message on Mac
and Matt_G (Support Analyst) comment
---
I have no idea which of these things helped, but I did the tools/options/applications deal and changed "Adobe Acrobat Forms Document" and "Adobe Acrobat XML Data Package files" to "Use Adobe Reader." And I left the "Adobe Acrobat Documents" one with "use Adobe Acrobat (in Firefox)."
I also went into the Mozilla Add-on section under "Tools" and deleted the PDF reader add-on.
I really didn't think anything would work at this point, but after restarting Firefox, it opened the PDF with noooo problem. Amazing.
Thanks for the guidance to get me going on that. It will be so nice being able to skip Explorer entirely. And much less frustrating. Assuming it will continue to work.
John99 کی جانب سے میں ترمیمکی گئ
"Adobe Acrobat Forms Document" set as download and i never looked at this. I switched it as you suggested and now all opens fine. Thanks so MUCH!!!
Wow. How cool is that? It was a total fluke thing. So glad it helped because I do know how annoying it was. Yay!
That was really helpful. I disabled Adobe Acrobat in the plugins in add ons and it worked :) Thanks
Awesome. The other day, after I cleared my cache, it again wouldn't open a PDF. I'm not sure if everything reverted back or what, but I went back and changed things again and it worked fine. So beware.
If using a Mac, go to the Firefox Plugins and disable the Adobe Acrobat NPAPI Plug-in, Version 10.1.3. This is a recent plugin update, and as soon as it was installed I noticed that PDFs wouldn't download.
Location: [Menu] Tools/Add-Ons/Plugins
I don't know what other side-effects it can create, but it solved my problem.
underwater کی جانب سے میں ترمیمکی گئ
this was the problem! thanks SO much!
Yes! This worked. THANK YOU!!!