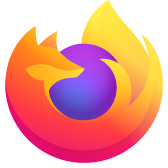 Bookmarks - No Longer Able to Select A Folder To Save Bookmark to
In the past, when I wanted to save a bookmark I could choose a specific folder to save it to. So for example, if I found a newsource that I wanted to bookmark to my News folder I would click on Bookmarks, Bookmark Current Tab and a dialogue box popped up that allowed me to choose the folder to save the bookmark to. This dialogue box no longer opens when I click on Bookmark Current Tab. Instead, all bookmarks are automatically saved to my Other Bookmarks folder and I have to drag them to the folder I want. I'm not exactly sure if this change happened with a Firefox update, or if I did something to change the process. Is there a way that I can fix this and have the choose a folder dialogue box pop up when I save a folder? Thanks for your help, Jeff
In the past, when I wanted to save a bookmark I could choose a specific folder to save it to. So for example, if I found a newsource that I wanted to bookmark to my News folder I would click on Bookmarks, Bookmark Current Tab and a dialogue box popped up that allowed me to choose the folder to save the bookmark to. This dialogue box no longer opens when I click on Bookmark Current Tab. Instead, all bookmarks are automatically saved to my Other Bookmarks folder and I have to drag them to the folder I want. I'm not exactly sure if this change happened with a Firefox update, or if I did something to change the process. Is there a way that I can fix this and have the choose a folder dialogue box pop up when I save a folder? Thanks for your help, Jeff
Усі відповіді (3)
Making a bookmark.
On the page you want to bookmark, do a right-click in an empty area of the page. At the top of the menu, press the Star. Hot key; <Control> (Mac=<Command>) D.
Or, Press the bookmarks Star on the toolbar.
This will place a bookmark in the Unsorted or Other Bookmarks Folder. To edit or move that bookmark, press the Star again.
A window will come up with the name of the page and its web address. You can edit these entries.
Next, select what bookmarks folder you want this bookmark in. If you do not see that folder, go to the far right of the Folder line, and press the down arrow. You can also create a new folder.
Thanks Fred, but that process is more complicated than it was. The way it did work was I would click bookmarks (while on the page I wanted to bookmark), bookmark current tab and then a dialogue box would appear and I could select the folder I wanted the bookmark saved to. It was simple and easy. Now when I do this it saves the bookmark to "Other Bookmarks" without a choice. Then I have to move it where I want it. Jeff
The "Edit This Bookmark" dialog that opens if you click the highlighted star has a checkbox with "Show editor when saving" (shortcut key in the dialog is Alt+S). This item is at the bottom just above "Remove Bookmark" and "Done". You can click the highlighted star a second time to open the "Edit This Bookmark" dialog.
See "How do I change the name or location of a bookmark?"
about:config => browser.bookmarks.editDialog.showForNewBookmarks