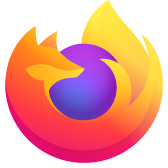 [?] instead of text
Getting [?] instead of text on Goggle search page and gmail. Problem started after I upgraded to Mac OS Monterey. See attached file
Getting [?] instead of text on Goggle search page and gmail. Problem started after I upgraded to Mac OS Monterey. See attached file
Усі відповіді (7)
You get this when Firefox has a problem with accessing the specified font and switches to a last resort font that displays all glyphs as a '?'.
You can right-click and select "Inspect" to open the built-in Inspector with this element selected.
You can check in the Rules tab in the right panel in the Inspector what font-family is used for selected text. You can check in the Fonts tab in the right panel in the Inspector what font is actually used because Firefox might be using a different font than specified by the website.
I followed the directions above, but I am unclear on how to fix the issue. I see in the Inspector the glyph font is Arial.lastResort
OK, here's the screengrab
This seems to have fixed the problem:
This bug might be relevant:
Fonts don't display correctly since update due to content-process sandboxing on macOS (#1404919)
Key points:
(A) One workaround is to reduce sandboxing as follows:
(1) In a new tab, type or paste about:config in the address bar and press Enter/Return. Click the button promising to be careful or accepting the risk.
(2) In the search box above the list, type or paste sand and pause while the list is filtered
(3) Double-click the security.sandbox.content.level preference and reduce the value from its default value of 3 to 1 and click OK
This reverts the sandbox level in Firefox 56 to what it was in Firefox 52-55 on Mac
That won't take effect until the next time you quit and restart Firefox.
This usually happens if you use a third-party font manager that installs fonts in a location that isn't allowed access due to sandboxing.
See also: