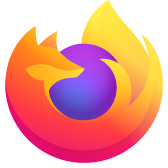 Firefox blocking Audio Driver
Hi everyone I have encountered a strange bug where Firefox blocks my Audio driver. The story is a bit complicated so bare with me.
1.) I should say that I use my PC professionally for Music Production and Mixing. I use a dedicatet software (Cubase in my Case). 2.) The Problem that occurs is, that when I switch from my DAW Cubase to Tidal oder Firefox the Audio Driver is not released which leads to Videos or Songs not being played correctly or not at all. 3.) I've contacted support from the Manufacturer of my Audio Interface and Cubase to look for a Solution there. All Attempts to fix this lead to the same source: Firefox. 4.) Experimenting with other browsers like Edge shows, that this Problem only occurs in combination with Firefox, or at least this is the most plausible theory at the moment.
So my question is how Firefox could be affecting this and if so, what could be done to remedy the error? I use several Apps at the same time since it's part of my workflow and I would like not to have to sacrifice it due to an error.
Are there any settings in Firefox that could be affecting the audio driver? Here are my System specs:
AMD Ryzen 5900 12 Core 64Gb Ram Windows 10 newest built Cubase 11 Tascam Model 12 (audio interface using manufacturers ASIO audio driver)
Thanks in advance for any help. René
Hi everyone I have encountered a strange bug where Firefox blocks my Audio driver. The story is a bit complicated so bare with me. 1.) I should say that I use my PC professionally for Music Production and Mixing. I use a dedicatet software (Cubase in my Case). 2.) The Problem that occurs is, that when I switch from my DAW Cubase to Tidal oder Firefox the Audio Driver is not released which leads to Videos or Songs not being played correctly or not at all. 3.) I've contacted support from the Manufacturer of my Audio Interface and Cubase to look for a Solution there. All Attempts to fix this lead to the same source: Firefox. 4.) Experimenting with other browsers like Edge shows, that this Problem only occurs in combination with Firefox, or at least this is the most plausible theory at the moment. So my question is how Firefox could be affecting this and if so, what could be done to remedy the error? I use several Apps at the same time since it's part of my workflow and I would like not to have to sacrifice it due to an error. Are there any settings in Firefox that could be affecting the audio driver? Here are my System specs: AMD Ryzen 5900 12 Core 64Gb Ram Windows 10 newest built Cubase 11 Tascam Model 12 (audio interface using manufacturers ASIO audio driver) Thanks in advance for any help. René