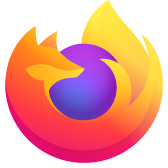 Financial graphs won't draw in Yahoo Finance
When I select interactive chart on Yahoo finance, screen goes white
URL of affected sites
When I select interactive chart on Yahoo finance, screen goes white == URL of affected sites == http://yahoo.com/finance
การตอบกลับทั้งหมด (7)
Hello Les.
That site's charts use Flash, so you need to have Flash installed and updated.
http://support.mozilla.com/en-US/kb/Installing+the+Flash+plugin
Don't forget to make sure it's up to date if you already have it.
If it doesn't work, you may be having a problem with some extension that is hindering your Firefox's normal behavior. Have you tried disabling all extensions (just to check), to see if Firefox goes back to normal?
In Firefox 3.6 and later versions you need the Next-Generation Java™ Plug-In (present in Java 6 U10 and later).
Your plugins list shows outdated plugin(s) with known security and stability risks.
# Java Plug-in 1.6.0 for Netscape Navigator (DLL Helper)

Update the Java plugin to the latest version. See http://java.sun.com/javase/downloads/index.jsp#jdk (you need JRE)
How do I disable all extensions?
If it is for diagnostic purposes, start Firefox in safe mode and select "disable all add-ons". Add-ons include Extensions, Themes and Plugins.
If you want to manage your installed extensions, you can go into Tools > Add-ons > Extensions (in Windows, other OSes will have different paths).
For anyone using Ubuntu/Linux - just learned that Adobe has discontinued support for Flash in Linux. (I use Ubuntu).
 I found a work-around by installing Opera.  Not sure how Opera has got Adobe flash to work but it does and this is after I have not been successful at getting Adobe flash to work in Firefox (after trying numerous things).
Guess, I'm going to become a lot more familiar with Opera.  It DOES seem to be faster, something I've heard before but I can now testify first hand.

You need to clear the cache located at:
C:\Users\MyUserID\AppData\Local\Mozilla\Firefox\Profiles\***********.default\Cache