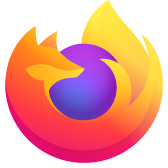 DNA results on Ancestry
When I sign in to my Ancestry Account, I am unable to access my DNA list showing matches and other DNA information I have been without this information for some weeks and have contacted Ancestry twice (on 23/2/23 and 6/3/23), however the service was not working prior to these dates. They report that they are aware of the problem and are in contact with Firefox (who are working on the problem) but do not know when it will be rectified. They stated that Firefox was updating their system and this is the cause of the problem. Ancestry recommended I change to Safari or similar but I do not wish to do this. Can you give me any idea when this problem will be rectified? Regards Anne Sylvestre
When I sign in to my Ancestry Account, I am unable to access my DNA list showing matches and other DNA information I have been without this information for some weeks and have contacted Ancestry twice (on 23/2/23 and 6/3/23), however the service was not working prior to these dates. They report that they are aware of the problem and are in contact with Firefox (who are working on the problem) but do not know when it will be rectified. They stated that Firefox was updating their system and this is the cause of the problem. Ancestry recommended I change to Safari or similar but I do not wish to do this. Can you give me any idea when this problem will be rectified? Regards Anne Sylvestre
การตอบกลับทั้งหมด (3)
Do you have the Strict mode of the Tracking Protection? Try to switch to a Normal mode.
Hi Anne, is the problem with the page that loads from the "You have new matches" notification? Mine was blank, too.
https://www.ancestry.com/discoveryui-matches/list/ [long GUID follows this, which is user-specific]
That page did load for me after I turned off Enhanced Tracking Protection (ETP) for the site by clicking the slider switch on the shield drop-down panel.

If that doesn't work, I wonder whether something else is blocking it on your Firefox.