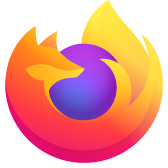 the little minus and box and X for reduce fullscreen or close are missing on my firefox?? i uninstalled and re downloaded it, same result
what detail?? thats it - there is a black box not a "window corner" that i can see
what detail?? thats it - there is a black box not a "window corner" that i can see
การตอบกลับทั้งหมด (3)
Start Firefox in Safe Mode {web link} While you are in safe mode; Press the Alt or F10 key to bring up the tool bar. Followed by;
Windows; Tools > Options Linux; Edit > Preferences Mac; application name > Preferences
Then Advanced > General. Look for and turn off Use Hardware Acceleration.
Poke around safe web sites. Are there any problems?
Then restart.
Some users have reported that if you visually divide the black block into thirds and click in the relevant third, that the function of the missing button is activated. Not sure whether that is true in your case.
Anyway, I agree with Fred McD that the first thing to try is to try to bypass a possible incompatibility with your graphics card drivers by disabling Firefox's use of hardware acceleration.
If that doesn't help then you can try a different Windows theme to see if that helps.