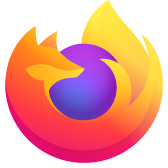 all my passwords and logins are gone!
have updated to current firefox suddenly all my saved logins and passwords are gone! what can I do? it seems as if I have a new profile.
have updated to current firefox suddenly all my saved logins and passwords are gone! what can I do? it seems as if I have a new profile.
న mariejos చే మార్చబడినది
ఎంపిక చేసిన పరిష్కారం
Like I wrote above, you are running the Snap version and this version comes with restrictions about allowing files outside its own directories.
This is a directory in your home directory and you should open it in your file manager ('~' means home: i.e./home/<username>).
~/snap/firefox/common/.mozilla/firefox/
ఈ సందర్భంలో ఈ సమాధానం చదవండి
👍 1
ప్రత్యుత్తరాలన్నీ (20)
Hi, Terry, that is exactly what i did! I sat here now off & on for days, since I have updated firefox from 110 to 111 and noticed that I had a new profile assigned. did all the steps as told. at first all the 'old firefox data' on my desktop were all highlighted copied with the browser in off-mode; restarted firefox & opened my current profile in about:profiles, clicked the open device button under the local directory, not root & pasted everything into that folder. restarted firefox. and the result almost every icon that I had pasted had a lock on it! then I deleted most of them (as far as possible) repeated my step and only copied & pasted places.sqlite favicons.sqlite key4.db logins.json'. this result was that the former locks were gone, yet none of my previous bookmarks & data has been accessible to me!! thanks much for your reply, anyway! makes me feel less alone.
న mariejos చే మార్చబడినది
You appear to be using the Firefox Snap version, that version has its profile in a different location (not in ~/.mozilla/firefox/).
~/snap/firefox/common/.mozilla/firefox/
You can try Firefox from the Mozilla server to see if that reverts you to your previous profile.
hello, cor-el did as you suggested. result is this:
'Hmm. We're having trouble finding that site. We can't connect to the server at ~. If you entered the right address, you can:
  Try again later
   Check your network connection
   Check that Firefox has permission to access the web (you might be connected but behind a firewall)'

hello Terry, Finding your profile without opening Firefox
   (Ubuntu) Click the Places menu on the top right of the screen and select Home Folder. A File Browser window will appear.

   Click the View menu and select Show Hidden Files if it isn't already checked.
   Double click the folder marked .mozilla, and then the folder marked firefox.
   Your profile folder is within this folder. If you only have one profile, its folder would have "default" in the name. 

I do have a profile that has 'default' in its name! when I click on to it it opens up many icons/folders?. what shall I do then??
my problem seems to be that I cannot merge that profile that I have retrieved out of 'old firefox data' with my unwanted new profile and make the old one my default profile, that allows me to work with! when I open up my 'troubleshooting information' and scroll down to 'profile directory' there is that 'default' in its name! when opened it seems to withhold (if I can distinguish) all the desired folders! but HOW can I ACCESS it? making it my only profile to work with (with my lost bookmarks logins passwords, etc.) nevertheless, I have opened my laptop this morning to find to my utter surprise on my desktop icons/folders like: thumbnail config ice-auth.. bash_history .local .olbus sudo as admin .cache googlee .xinputrc bash.urc .piki .pamenviron.. gimp-2.8 .mozilla .profile thunder
just what are they suppose to do, rather what am I suppose to do with this??? haven't the slightest clue!! hoping for your replies on that. dankeschön! what I have probably not mention yet is that my runningsystem is UBUNTU LINUX 22.04.2 LTS (64 bit) if that is of any concern..
న mariejos చే మార్చబడినది
hello, again, after reading through quite some suggestions as to solve my problem, that I haven't caused I noticed this:
The About Profiles page includes the following options:
   Create a New Profile Click this and follow the prompts in the Create Profile Wizard (see the Creating a profile section below for details). After you finish creating the new profile, it will be listed in the Profile Manager. The new profile will become the default and will be used the next time you start Firefox. 

To manage profiles, find the profile you want to change and choose from these buttons underneath that profile:
   Rename Click this to change the name of a profile in the Profile Manager. Note: This does not rename the folder containing the files for the profile.
   Remove Click this to delete a profile. (The profile in use cannot be deleted.) Don't Delete Files is the preferred option. See the Removing a profile section below for more information.
   Set as default profile This option allows you to switch profiles. Click this to make Firefox use this profile by default at startup.
   Launch profile in new browser When you click this, another Firefox window will open using that profile. ' 

those options are NOT Existing for me to choose! can this mean that I haven't any access because of those choices missing???
I can only see this:
About Profiles This page helps you to manage your profiles. Each profile is a separate world which contains separate history, bookmarks, settings and add-ons.
restart restart with add-ons disabled restart normally
Profile: default This is the profile in use and it cannot be deleted.
default profile: yes root directory: ....................open directory local directory:....................open directory rename
Can THIS be the problem NOT being able to re-access my bookmarks logins passwords?? hoping for an answer. thanks already!
న mariejos చే మార్చబడినది
ఎంపిక చేసిన పరిష్కారం
Like I wrote above, you are running the Snap version and this version comes with restrictions about allowing files outside its own directories.
This is a directory in your home directory and you should open it in your file manager ('~' means home: i.e./home/<username>).
~/snap/firefox/common/.mozilla/firefox/
cor-el although I might be outing myself as a real moron, I don't fully understand!
thank you cor-el
& all who have been of saving me in my turbulent lifeboat, called 'update firefox'!! EVERYTHING is back in its place once more! literally everything!! I am beaming with happiness. now I have only got one tiny hiccup as to differ between old & new logins ( and what to do with those numerous files on my desktop, don't want to wake sleeping dragons, like wakeup the next morning and everything is gone again!), so again from the bottom of my grateful heart:
THANKS!!
mariejos
my OS asks that I should make my firefox-browser a 'default' browser. I am slightly reluctant because I don't know if there will be any highly undesired changes again, what do you recommend?
I'm not sure how you ended up with those files on the desktop unless you created a profile folder on the desktop and that can be quite dangerous as deleting this profile via Firefox will wipe the entire desktop clean as Firefox doesn't/can't distinguish. If you did create a profile there then create another profile, this time in ~/.mozilla/firefox (i.e. in your home directory) and transfer the files manually. You also need to cleanup the files on the desktop yourself, so do not use the Profile Manager to remove the files (use: don't remove files), but merely remove the profile on the desktop as a registered profile.
Had the same problem just now. Now on version 112.0.1 (64-bit).
All of the saved logins have disappeared. The list is empty. Nothing else has gone, like history or addons; all that info is still there; so it's not an issue with profile location.
Newly added logins stick. But the old previously-saved ones are gone.
I think there was something broken with the update to version 112.
I am not interested in updates. They usually break more things than they correct. Is there a way to disable them?
Reading through some comments, it seems I may have the 'Snap' version.
I am on Windows, and my profile folder is not in `C:\Users\...\`. (Since the primary SSD is quite small, I moved the profile to the secondary HDD.) That effectively means it's not within my 'home' directory.
However, the links posted do not help. I am not missing bookmarks or apparently anything else - just the saved passwords.
If having the 'Snap' version is the problem, how do I re-replace it with the proper version, prevent that being replaced by the 'Snap' version in future, and get my saved passwords back?
The `logins.json` file appears to contain 99 passwords. The data is there. But somehow Firefox is not picking it up. It seems to be using different data containing two passwords I've added since this problem arose.
The snap version is only available via some Linux distributions and doesn't apply to Windows. On Windows you can have the version from the Microsoft store.
You can open the logins.json file in a Firefox tab to check whether the file is valid JSON.
If the file is OK then there might be a problem with the key4.db file that stores the encryption key.
You can set signon.debug = true on the about:config page. You can open the about:logins page and check the Browser Console for login related messages. You can clear the messages in the console beforehand and only enable Errors and Warnings, hidden items may have an item count appended. Do not forget to reset signon.debug to false after you are done testing.
I don't use the Microsoft store. I downloaded Firefox from the Mozilla website and have allowed it to update itself as it sees fit.
The JSON file opens fine in Firefox and shows 449 logins.
I have checked with the Firefox Profile Manager that I am still using the same profile. I am.
I've set `signon.debug = true` and gone to the `about:logins` page. There are no errors in the console log. It just says "Navigated to about:logins". All filters are enabled, so nothing is filtered out.
It seems to me that Firefox is not using the `logins.json` file but is instead using some other file for that data. Because it's got the (now three) saved logins I added since this problem arose. Has a developer inadvertently changed the location of the file, without proper testing, or thinking that migrating the content from the old location might not be a bad idea?
The `key4.db` file was last updated about two days ago, perhaps when this problem arose. How can it be fixed?
I had to consult a costly computer-repair service to get out of this horrible mess! it took over 2 hours!! even the current update to the newest version of firefox was done with his aid. what a nerve-wrecking situation it was. thank goodness there was help. thanks to everybody that had good advice, in that case.