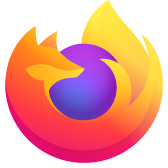 Problem with Flash Player plugin has materialised Firefox 13.0
Sometime ago i was looking for help with the Flash Plugin crashes. The problem was eased by uninstalling the flash player on the pc and relying on the one built in with Firefox, so that only plugin-container was running. Today, the Flash Player update program appeared and i assumed it was something to do with Firefox. It installed the latest version but then Flash Player Plugin 11_***_*_*_*_** appeared in Task Manager using up loads of memory. Has something changed ? I've tried resetting Firefox and reinstalling it but i cannot get Flash Player without installing the software from Adobe. Windows Vista 32x. Firefox 13.0
Sometime ago i was looking for help with the Flash Plugin crashes. The problem was eased by uninstalling the flash player on the pc and relying on the one built in with Firefox, so that only plugin-container was running. Today, the Flash Player update program appeared and i assumed it was something to do with Firefox. It installed the latest version but then Flash Player Plugin 11_***_*_*_*_** appeared in Task Manager using up loads of memory. Has something changed ? I've tried resetting Firefox and reinstalling it but i cannot get Flash Player without installing the software from Adobe. Windows Vista 32x. Firefox 13.0
All Replies (13)
Turned out that when Flash updated, it left the NPSWF32_11_3_300_257.dll file in the directory as well as installing the new NPSWF32_11_3_300_262.dll file. Deleting the former fixed the problem with the wrong version being displayed.
Hey all. I had tried the suggestion to turn off the other plugins, but it still resulted in crashes. I have noticed that it happens more when I have more than one tab open containing more than one flash window.
My next project is to test this in (yuk, but it must be done) Internet Explorer. I will report back after project is done.

Hi mysdyva, as you probably have discovered, IE uses an ActiveX control instead of the plugin used in other browsers. Also, certain advanced features of the Flash 11.3 plugin only work (or don't work!) in Firefox. So unfortunately you cannot compare browsers in this case.
Don't I feel silly! lol ! Are there any other browsers that use Flash plugins?
Also, if it helps, the crashes happen on my desktop (Windows 7 Pro) and on my laptop (Windows 7 Home Premium).
Adobe Flash is such a piece of crap. I really wish Adobe would just go away. Someone needs to create something better. In order to get my Firefox working, I uninstalled Flash 11.3 and reinstalled 11.1. That was the last Adobe Flash I can remember before they started with this whole Protected Mode crap. I can't stand updates like this.
Plugin Container crashing regularly now. FF and Adobe need to sort this problem out. It's relentlessly spoiling browsing the internet.
Hi uk-ok, which Flash version are you running now? That is listed in either of the following places:
orange Firefox button or classic Tools menu > Add-ons > Plugins
about:plugins
In either case: Shockwave Flash
11.3.300.262
Audio cutting out at the beginning of videos, freezing of web pages that contain Flash content, especially if other tabs opened, resulting in Plugin Container crashes. Try to navigate away from a page playing a video and the browser freezes
I've tried several things - not a noob !
It's just in general - Adobe Flash is a pain in the proverbial.
I don't want to downgrade - i'd prefer it if the problem was solved. It's been progressively worse for a couple of years - Firefox never used to have this many problems. Most of them are caused by Adobe / plugin clashes. If i downgrade, i cannot watch certain news videos.
Me, as well. I do not wish to downgrade. Some sites actually require the update to function. I would much rather work with Mozilla to find a solution. I will keep posting information about these crashes.
What would be helpful to you (Mozilla)? Exactly what kind of data do you need? My knowledge of computers runs on the high side of intermediate, so just tell me what to send you.
Please, at least if I am giving you (Mozilla) something, it helps to ease my frustration over these errors and makes me feel good contributing to the solution.
When Firefox crashes, it often logs detail about that crash which you can submit to Mozilla for analysis. To see what that includes, type or paste about:crashes into the address bar and press Enter. If you copy the relevant crash ID and paste it here, someone familiar with the crash database can look it up. In some cases, you might have to click the ID to submit your crash data first before it can be analyzed.
When the Flash plugin misbehaves, on the other hand, there isn't any automatic capture of data about the problem and the best we can do is work through the most common suspects on the troubleshooting list.
jscher2000 - Support Volunteer மூலமாக திருத்தப்பட்டது