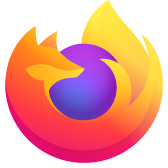 after updating Firefox to version 10 can not unistall anymore, always tells me to close it first and can not do anithyng else
after many versions on each other I want to uninstall firefox 10fox to do a clean install, but it always tells me to close it first and I can not do anything more
after many versions on each other I want to uninstall firefox 10fox to do a clean install, but it always tells me to close it first and I can not do anything more
All Replies (1)
It is normally not necessary to uninstall Firefox before installing an updated version, unless you have problems and a very strong reason to think this will resolve the issue. (e.g. advice from the Firefox or Mozillazine KnowlegeBoard articles)
You should if necessary be able to kill firefox.exe process (and any plugincontainer.exe) with for instance task Manager.
You should also consider backing up your profile, and your bookmarks prior to any clean re-install. In addition you may consider the use of Firefox Sync to ensure any other machines are synced.
There are two types of clean install
deleting your programs folders,
that may help if some left over files in that folder are causing problems.
deleting profile data /!\ CARE this will destroy records of passwords, bookmarks and many other records potentially stored by firefox.
A safer test and temporary solution is to create a new profile without changing the existing one. If that helps consider proceeding carefully, and using backups to recreate as much as possible.