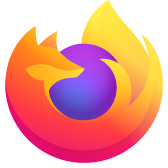 I keep getting the following message and crash - "plugin container for firefox has stopped working." How can I fix this?
Over the last few day the interent has been crashing with the following response - "plugin container for firefox has stopped working." Why and how can I fix this issue?
Over the last few day the interent has been crashing with the following response - "plugin container for firefox has stopped working." Why and how can I fix this issue?
தீர்வு தேர்ந்தெடுக்கப்பட்டது
All Replies (20)
EPIC FAIL, Mozilla. EPIC FAIL!
I will be reverting back to Internet Exploder, because even though it is buggy and has more security leaks than any other browser, I don't have half the problems that I have with this new BETA version of Firefox that was crammed down our throats.
I'm not a computer genius, and on top of that, I actually have a life away from the computer, so I don't have time to screw around with this thing. Now, if I wanted to downgrade and go back to Firefox 3.5.8, I would have to completely uninstall the browser and reinstall it. The problem with that is I will lose all my bookmarks. I will have to go and copy all of them down before uninstalling.
I've also got a solution...When rolling out a BETA version, make it to where it is voluntary instead of having everyone update to it as a test. Most of us are too busy to be BETA testing guinea pigs, have a life, and don't have the patience for this crap. So many people are having problems. This is probably going to be Mozilla's downfall.
Thanks for nothing!
Same problem.
the worst is that this problem ultimately is damaging our computers
Firefox is getting worst, everytime they try to improve. Now, constantly crashes!
Hello everyone.
First of all, make sure your Firefox is up to date (the latest version is 3.6.6). If you're still having issues, it's possible that you are having a problem with some Firefox add-on that is hindering your Firefox's normal behavior. Have you tried disabling all add-ons (just to check), to see if Firefox goes back to normal?
Whenever you have a problem with Firefox, whatever it is, you should make sure it's not caused by one (or more than one) of your installed add-ons, be it an extension, a theme or a plugin. To do that easily and cleanly, run Firefox in safe mode (don't forget to select Disable all add-ons when you start safe mode). If the problem disappears, you know it's from an add-on. Disable them all in normal mode, and enable them one at a time until you find the source of the problem. See this article for information about troubleshooting extensions and theme and this one for plugins.
If you need support for one of your add-ons, you'll have to contact its author.
same problem with the latest update version 3.6.6. What is the point of having the newer version when the bug is not fixed.
Reveyag, it's possible that the bug isn't in Firefox. Please read this post. If it doesn't help, please tell me.
have done the obvious and disabled all plugins one at a time way before this reccomendation, this doesnt solve it, same errors.
Paul, please try creating a new temporary Firefox profile (managing profiles) and see if it also has these problems. Report back the results, please.
This is ridiculous as I ended up having my entire computer wiped and re-formatted after the previous FF update (it somehow let a virus in when I updated and corrupted all of iTunes and my iPod too - not impressed) and I agree - if the last one had problems why aren't they fixing it - and if no immediate fix is available, then at least allow us to revert back to when it did work!!
using 3.6.6 here and not using ANY plugins beyond the normal Java, Flash, etc default ones. This is a freshly built system and I haven't even looked for any of the more advanced pluggins yet.
I noticed this "plugin-container.exe" running in task manager and it's the #3 consumer of memory for my system! wtf! I don't even have any extra plugins or themes installed and I've never seen this in task manage before???
And I just experienced my THIRD "program has stopped working" crash since yesterday afternoon (little more than a 24 hour period). It kills all my FF windows/tabs and this time it couldn't recover the 1 window (5 tabs) I had open.
Next stop, Chrome.
Yeah, this happened to me too after a firefox update a few days ago, its really annoying, crashes a lot and freezes.
Firefox driving me crazy, might move to Chrome if my Roboform will work there.
System - FF: 3.6.6, Win XP Pro
Disabled ALL plugins which has fixed this problem.
Installed Shockwave Flash 10.1.53.64 (The ONLY plugin that is on) and now "PluginContainer.exe" locks up my FF window. Even if I kill Plugincontainer.exe, FF does not continue, it stays locked up chewing up processor time.
@ Kosh Please see this article if you want to know about the plugin container.
Also, if you're having problems, make sure you read this post. If that doesn't help, please tell me.
Also, if you have a problem with Google Chrome, you need to contact Google, since they are the ones that develop it. Be mindful that the big amounts of RAM it uses up when browsing multiple tabs is not a bug, but rather a "feature" of Chrome. Also, be mindful that the impossibility of having many tabs in the same window is not a bug, but rather a "feature" of Chrome. Bear in mind, in addition, that the relatively poverty of add-ons for Google Chrome is not as much due to its age as it is to the impossibility of developing add-ons for it that are as rich as those for Firefox. Don't forget either that the fact that Chrome will send, by default, potentially private information to Google is not a bug, but rather a "feature" of Chrome. You may also end up finding the very same problems you found in Firefox, if those were due to careless usage of add-ons or an infected system. For any usability problems, you will need to contact Google directly, too.
Also, if you are using another browser out of spite or because you can't fix your problem with Firefox, I will remind you that Mozilla is a non-profit, public service organization, and, as such, doesn't have the same financial interests Google (or any other company developing a major web browser) does. Mozilla's objective is that you, the user, use the browser you want, be if Firefox or any other browser. If you want to use Firefox but can't, due to a problem, I'm glad to work with you the best I know and can to fix it. If you actually want to use another browser, then I'm happy that you finally found your "home", and my job is successfully done.
@ Morbus:
Thanks, I had already read that article though when searching Google for info on what this plugin container is.
The only browser I have used for the last few years is Firefox. I have some friends using Chrome now and they really like it, so I was saying I may have to make the switch over to that (despite your flailing of Google and their policies).
I'm not sure if you read or understood what I said in my last post but I'm not using any extra plugins or themes with Firefox. Just the default ones with Flash, Java etc.
You're talking about how FF is for the user, well then all I would ask for is the OPTION to turn off this plugin container since I really have no need for it. I don't use plugins. AND it's taking a large amount of memory (it's third in my task manager) AND it's actually causing crashing instead of preventing them. I just had my fourth one about 15 minutes ago.
So please, just get them to add an option to turn this thing off so my browser will stop crashing over a feature I don't even need :(
I'm not sure you read or understood what I said in my post either. ANY plugin may cause issues. Flash, in particular, is very problematic for some users, and it crashing Firefox so many times for so many users was the reason behind the implementation of plugin isolation in the first place. Please read and follow my original post. If it doesn't help, please tell me.
I don't have the time to run reach plugin separately and individually for who knows how long just to see if it will crash the plugin container. This is the job of a beta tester. Especially since it could be hours and hours between plugin container crashes, I simply cannot go through the plugins one by one to see which is causing it to crash (if it is even a plugin that is causing it!)
Here is a list of my plugins:
Flash Java Adobe Acrobat Mozilla Default Quicktime Silverlight MS Genuine Advantage
I have nothing in "addons" and am using the default theme. Using 3.6.6 as mentioned.
So as an example, flash has to be the single biggest plugin used by everyone. As per your previous post, the solution for me is to disable it to see if that fixes the plugin container crash? How long am I suppose to run my browser without flash to properly test this? Going for an extended period without flash is just not an acceptable solution or troubleshooting method for me.
This is something a beta tester may agree to do, however many pages I visit for work and for personal interest require flash to work properly. Everything was fine with firefox until 3.6.4 when this plugin container showed up and has been crashing about 2 times per day since.
If I have to choose between disabling flash for an extended time just to see if the plugin container will stop crashing or choosing to remove the plugin container, then I choose to remove the plugin container. So please, all I'm asking is you add in the option to disable it just like you can disable a plugin.
I never had problems with FF crashing before this container came along. I just want to be able to disable it. Is that not a reasonable request?
@Morbus, I have read and done what you have suggested in your links, my problem is that plugincontainer.exe is what is locking up ALL of FireFox, OK shockwave may have a problem too, but isn't plugincontainer supposed to keep the main firefox safe and running?
I agre with Kosh, last version, flawless, latest, punch of crash No extra add-ons expect java Downgrade link, naow
Same problem with 3.6.6 . When I open 2 tabs with youtube pages or any 2 pages that contains a flash object it freezes