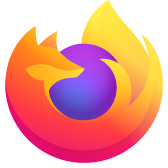 Fingerprinting - Websites Detecting Multiple OS - (false positives)
There should be a guide by now or easy settings built into the browser to change these settings.
I'm having trouble with websites that think I'm a Bot, because they are detecting multiple operating systems/ OS, due to my settings and privacy extensions.
Is there anything in About:Config that I can change to set my OS to Windows??
Common methods for websites detecting someone's OS is by using Javascript, User Agent, and TCP/IP fingerprinting.
How do I fake the Javascript test? There's extensions that block Scripts but that leaves people unable to use websites, is there any command I can put in and set as default?
User Agent test - There's a few extensions that will work to change this, though if I can change this through About:config or other settings I would like to know.
The TCP/IP protocol controls how data is sent between computers and how the sender and receiving computers are identified. Mostly this is done identically by every computer, but some small parameters are implemented differently by different operating systems, creating a 'fingerprint'.
I'm told this is very difficult to fake, but has a larger error rate anyway.
There should be a guide by now or easy settings built into the browser to change these settings. I'm having trouble with websites that think I'm a Bot, because they are detecting multiple operating systems/ OS, due to my settings and privacy extensions. Is there anything in About:Config that I can change to set my OS to Windows?? Common methods for websites detecting someone's OS is by using Javascript, User Agent, and TCP/IP fingerprinting. How do I fake the Javascript test? There's extensions that block Scripts but that leaves people unable to use websites, is there any command I can put in and set as default? User Agent test - There's a few extensions that will work to change this, though if I can change this through About:config or other settings I would like to know. The TCP/IP protocol controls how data is sent between computers and how the sender and receiving computers are identified. Mostly this is done identically by every computer, but some small parameters are implemented differently by different operating systems, creating a 'fingerprint'. I'm told this is very difficult to fake, but has a larger error rate anyway.
All Replies (2)
You can override the useragent via about:config by creating a new String pref general.useragent.override.
There are several other general.*.override prefs available that you can find listed in this file, but those prefs cover only some cases and there might always be a way to check your real platform (OS).
You can check the scripts used on those pages to see what ways they use to detect your settings. Note that you likely always be unique as those websites use a database that gets filled by users who visit their pages.
hmm Didn't work. I think the User Agent I have set is working fine. It's the Javascript test that I don't know how to deal with.
I'm not a programmer, I don't know what to do with all that coding. lol
I can't believe all this stuff has not already been put into the Firefox browser, an advance setting that lets users quickly and easily make these changes in the menu.