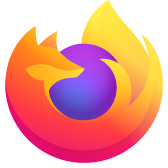 Bookmarks are erased
My Mac iOS updated and erased all my firefox bookmarks. I tried to log in and it created a new account instead of logging in to my firefox account. i need help recovering my saved bookmarks
My Mac iOS updated and erased all my firefox bookmarks. I tried to log in and it created a new account instead of logging in to my firefox account. i need help recovering my saved bookmarks
All Replies (1)
Hi Christa, sorry to hear about this problem. Another user mentioned that his bookmarks were still on the Bookmarks menu, but his Bookmarks Toolbar went blank during the Mac system update. Not sure exactly what is going on. If that is your situation, please see the other thread for some ideas: https://support.mozilla.org/questions/1403106 (unsolved).
When you started Firefox after the update, do you recall seeing either of these messages from Firefox:
Suggestion to do a Refresh or Tune-up
Indication that Firefox needs to create a new profile
If not:
It's still worth checking for an older profile. As a starting point, if you haven't already, could you close out of Firefox and do a normal Mac OS shutdown and restart to complete any pending updates and release any file locks.
If Firefox again starts up without your data, could you check whether your stuff is available in a different profile, as follows:
Profile Manager Page
Inside Firefox, type or paste about:profiles in the address bar and press Enter/Return to load it.
This page should list at least one profile and could list many. (Each profile has two folders and one or more buttons. Do not use any Remove buttons!)
The profile that Firefox is currently using will have this:
This is the profile in use and it cannot be deleted.
Do you have any other profile(s) listed on this page? If so, you can check whether it is the one you were using recently by clicking its Launch profile in new browser button.
If it isn't what you want, simply close that new window.
If it IS what you want, back on the about:profiles page, click the Set as default profile button for that profile so Firefox uses it automatically at the next startup.
Any progress so far?