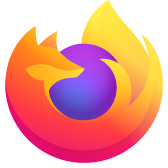 Version 107.01 seems to Always Remove Bookmarks when using the "Refresh Firefox"
Good Evening,
I am writing from a University, we have a managed environment with updates being rolled out, and we have yet to require the update to 107.01
A prof did so recent had firefox update to 107.01 and ran "Refresh Firefox" and seems to not preserve bookmarks, and it puts the data into "Old Firefox Data" on his desktop.
Not commonly using Firefox as my daily driver for a browser, I ensured I had 107.01 and imported some of my bookmarks, and then ran a refresh of Firefox, and it seems to not preserve bookmarks, and puts the profile guts into the "Old Firefox Data" on my desktop. So I seem to be able to reproduce his problem, and I'm puzzled by it.
Does anyone have any suggestions for conditions that would cause this? Is there a way I can log what "Refresh Firefox" is doing and getting hung up on to not preserve Bookmarks etc? I did "Verify Integrity" for "Places" and it didn't produce any errors that I could see.
Many thanks Thomas
Good Evening, I am writing from a University, we have a managed environment with updates being rolled out, and we have yet to require the update to 107.01 A prof did so recent had firefox update to 107.01 and ran "Refresh Firefox" and seems to not preserve bookmarks, and it puts the data into "Old Firefox Data" on his desktop. Not commonly using Firefox as my daily driver for a browser, I ensured I had 107.01 and imported some of my bookmarks, and then ran a refresh of Firefox, and it seems to not preserve bookmarks, and puts the profile guts into the "Old Firefox Data" on my desktop. So I seem to be able to reproduce his problem, and I'm puzzled by it. Does anyone have any suggestions for conditions that would cause this? Is there a way I can log what "Refresh Firefox" is doing and getting hung up on to not preserve Bookmarks etc? I did "Verify Integrity" for "Places" and it didn't produce any errors that I could see. Many thanks Thomas