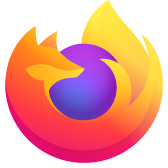 how do i reinstall Firefox on mac OS capitan? I dont know what version I had but I use firefox color
how do i reinstall Firefox on mac OS capitan? I don't know what version I had but I use Firefox color and that's quite new I think regards Johan
how do i reinstall Firefox on mac OS capitan? I don't know what version I had but I use Firefox color and that's quite new I think regards Johan
All Replies (4)
Hi Johan, To re-install Firefox, replace the Firefox.app file in your Applications folder. 1. Go to https://www.mozilla.org/firefox/new/ and click on Download Firefox 2. Open the Firefox.dmg file. 3. Quit Firefox and drag the Firefox icon to the Applications folder. 4. Choose the button to replace the file.
For more detailed instructions, check out the following article: How to download and install Firefox on Mac
Why do you want to re-install Firefox? Is there a problem you're having? Maybe we can help. ☺️
the only version I success to install is Firefox 78.15.and I think I had 102.0
Hi Johan, Let's find out what version you were on. Go to Preferences > General, then scroll down to Firefox Updates and click on Show Update History. Can you tell us what it says you had installed?
El Capitan doesn't meet the minimum requirements. For anything below, you should be directed to version 78. See Firefox Mac OS X 10.9, 10.10 and 10.11 users move to Extended Support Release