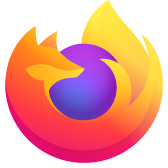 enable javascript on Firefox Android
How do I enable Javascript on Firefox Android? There are many so-called solutions on the net, but the one with "about-config" does not work; it just starts a search. According to mozilla it does not work on mobile devices anyway. So, does anyone really know? Cheers
How do I enable Javascript on Firefox Android? There are many so-called solutions on the net, but the one with "about-config" does not work; it just starts a search. According to mozilla it does not work on mobile devices anyway. So, does anyone really know? Cheers
All Replies (10)
Hi
You do not need to use about:config for this.
Do you have any add-ons installed in Firefox for Android?
Hi Paul,
I have installed Adblock Plus and Ghostery, tried both disabled and enabled; and Translator.
Cheers, Marko
What is the address of the website that you are trying to view?
For a while, any url (except most known urls) would redirect me to a "non-Javascript" version of the url. So it was really not confined to any particular website. When I searched the internet with the "non-Javascript" message, all I got as solutions were to enter about:config in the address bar and change some settings. Well, (current version of?) Firefox and the Duck (Google too) interprets this as a search phrase, so I never got to the point where I could change the appropriate settings.
mediasail மூலமாக திருத்தப்பட்டது
Are you able to share a screenshot of the message that you are seeing?
That proves difficult as the message (something like "forwarding [or redirecting] to non-Javascript site [page]") flashes very fast across the screen, followed by loading of the non-Javascript page. Furthermore, the problem seems to have gone away now, with extensions activated. In the event reoccurs, do you know what I should do to activate or deactivate Javascript in Firefox? Or does it need to be set in the system wide Java Control Panel.
I am really keen to understand what is happening, as I have heard about this issue but have not been able to track down what is causing it.
When you say that you have an add-on called "Translater" installed, which add-on is that? I do not see it listed on my device.
What level of enhanced tracking protection do you have set?
Is there an example website I can use where this message always appears?
Attached is a screen shot of the Translator extension. Standard protection. I can't provide an example as the problem has mysteriously disappeared, most likely by an update or bug fix. I'll try with the Java control panel.
Just to clarify, is this Firefox on an Android device or is it on a desktop or laptop computer?
That add-on is not available in Firefox for Android.
This is indeed Firefox for Windows on a desktop PC.