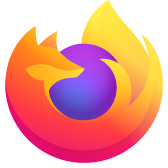 Is Firefox censoring images on Russian webpages?
Hallo all!
`macOS 12.4` `Firefox 100.0.2 (64 bit)`
How is this possible? Impossible to enter this forum with Firefox. I was obliged to change to Safari, to ask my worries about `Mozilla Firefox`. On the Page to enter the support forums: `Log in / Sign up with Firefox Accounts` I click on `Continue with Firefox Accounts` and wait and wait - nothing happens!
Impossible to change my profile, with an email-address, which does not exist anymore. So I made a new profile :-(
Why you need my age in my profile? I consider this a private information
And now to my problem:
entering the webpage www.anti-spiegel.ru the images does not show up anymore. What I tried so far:
+ check javascript-support (enabled) + I emptied the Caches and Cookies + check security settings + reinstall of Firefox + renaming the folder `~/Library/Application Support/Firefox` to `out_Firefox` Result: images are rendered + renaming the folder `~/Library/Application Support/out_Firefox` to `Firefox` Result: images are not rendered
My Question is: are images censored on Russian Webpages?

Yours marek
Hallo all! `macOS 12.4` `Firefox 100.0.2 (64 bit)` *First Rant:* How is this possible? Impossible to enter this forum with Firefox. I was obliged to change to Safari, to ask my worries about `Mozilla Firefox`. On the Page to enter the support forums: `Log in / Sign up with Firefox Accounts` I click on `Continue with Firefox Accounts` and wait and wait - nothing happens! *Second Rant:* Impossible to change my profile, with an email-address, which does not exist anymore. So I made a new profile :-( *Third Rant:* Why you need my age in my profile? I consider this a private information And now to my problem: entering the webpage www.anti-spiegel.<!-- -->ru the images does not show up anymore. What I tried so far: + check javascript-support (enabled) + I emptied the Caches and Cookies + check security settings + reinstall of Firefox + renaming the folder `~/Library/Application Support/Firefox` to `out_Firefox` Result: images are rendered + renaming the folder `~/Library/Application Support/out_Firefox` to `Firefox` Result: images are not rendered My Question is: are images censored on Russian Webpages? Yours marek
Chris Ilias மூலமாக திருத்தப்பட்டது
All Replies (11)
Thx jonzn4SUSE for the quick reply. Yes I know that it is working with other Browsers (My Friend tested this page also on macOS and Firefox)
I just tried with your suggested troubleshoot-mode, which I didn't know yet => Images are not rendered.
Probably I have to trash the Folder Firefox in /Library/Application Support/ or just change my default Browser ...
Good idea would be, to export first the bookmarks.
Age verification for the Firefox account is required for COPPA compliance (#1544336).
If you no longer have access to the primary email account and also do not have a verified secondary email account then your only option is a new account with an email you can verify.
Can you login to the Firefox account via this web page? In case of issues try to login to the Firefox Account via this website.
The images are loaded lazily (loading="lazy").
If you use extensions ("3-bar" menu button or Tools -> Add-ons -> Extensions) that can block content (Adblock Plus, NoScript, DuckDuckGo PE, Disconnect, Ghostery, Privacy Badger, uBlock Origin) always make sure such extensions do not block content.
make sure your extensions and filters are updated to the latest version
Thx cor-el; As I mentioned in my reply to jonzn4SUSE I started Firefox in troubleshoot-mode (means without add-ons) but images are not rendered.
After restart of Firefox I see only three Add-Ons: AdBlocker Ultimate, Asciidoctor.js and Mailvelope
Really mysterious. I added to my original question, that I emptied Cache and Cookies (was my first guess).
So probably I will change definitely my browser
You can create a new profile as a quick test to see if your current profile is causing the problem.
See "Creating a profile":
If the new profile works then you can transfer files from a previously used profile to the new profile, but be cautious not to copy corrupted files to avoid carrying over problems.
cor-el thx again. This will work. As I mentioned before, I moved the folder ~/Libraray/Aplication Support/Firerfox out of the way. So this removes the profile and creates a new one. And after I see the images on this Russian Site.
So I will stick to an other browser. But I am interested, whether there is a malicious censoring behind the scenes. If I Control (Right) click on an image on this page, "Open Image in new Window" I get for example a linke like follows:
data:image/svg+xml;base64,PHN2ZyB4bWxucz0iaHR0cDovL3d3dy53My5vcmcvMjAwMC9zdmciIHdpZHRoPSIxMDI0IiBoZWlnaHQ9IjY3OSIgdmlld0JveD0iMCAwIDEwMjQgNjc5Ij48cmVjdCB3aWR0aD0iMTAwJSIgaGVpZ2h0PSIxMDAlIiBzdHlsZT0iZmlsbDojY2ZkNGRiO2ZpbGwtb3BhY2l0eTogMC4xOyIvPjwvc3ZnPg==
Perhaps this helps to track down this issue?
Greetings - I am offline for a day now!
That is an SVG image likely meant as a background or replacement image but has such a low opacity (fill-opacity: 0.1) that it will be hardly noticeable. You can open this data URI image via the location/address bar in a tab and use "View Page Source" in the right-click context menu.
---
<svg xmlns="http://www.w3.org/2000/svg" width="1024" height="679" viewBox="0 0 1024 679"><rect width="100%" height="100%" style="fill:#cfd4db;fill-opacity: 0.1;"/></svg>
---
If it works in a new profile then you are blocking the actual image in your old profile.
You can check the Web Console (Tools -> Web Developer) for messages about blocked content and about the presence of mixed or unsafe content.
You can check the Network Monitor to see if content is blocked or otherwise fails to load.
If necessary use "Ctrl+F5" or "Ctrl+Shift+R" (Mac: Command+Shift+R) to reload the page and bypass the cache to generate a fresh log.
Some European countries have been doing sanctions on Russia state controlled propaganda sites such as RT due to Russia's unprovoked and unjustified invasion on Ukraine and purposely targeting and destroying many hospitals, schools, churches, kindergartens and residential apartment buildings.
Thx to all who replied. To finish this thread: I exported my bookmarks deleted my old profile and started over with Firefox. But a profound skepticism is left over. I changed to an other browser. Finally I think my old profile was spoiled, because some other things happened. For example I could not enter this forum anymore. (now it is working with Firefox again)
@James This is really not the place to become political. But things are much more complicated if you look behind the scenes and if you don't relay on publicly controlled information.
greetings to all
marek
If all is well please mark it as resolved. ;-)