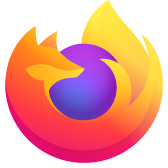 FireFox is not working
After last update 12/01/2022, the Firefox browser stopped accessing the internet
After last update 12/01/2022, the Firefox browser stopped accessing the internet
தீர்வு தேர்ந்தெடுக்கப்பட்டது
I already had restarted it many times and had restarted my PC also but not solved... After your reply now I restarted Firefox again and now O.K.. Thank you
Read this answer in context
👍 0
All Replies (3)
Hi
Please can you restart Firefox which should fix this issue.
தீர்வு தேர்ந்தெடுக்கப்பட்டது
I already had restarted it many times and had restarted my PC also but not solved... After your reply now I restarted Firefox again and now O.K.. Thank you
Hello,
I am glad to hear that your problem has been resolved. If you haven't already, please select the answer that solves the problem. This will help other users with similar problems find the solution.
Thank you for contacting Mozilla Support.