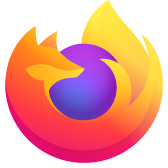 Videos don't play when trying to use paramount plus
Hello, Just last week all videos that I watched on Paramount Plus worked fine. Now I get an error message 3304, which seems to indicate that I have an ad blocker active. I have tried everything including trying to use Paramount Plus in Firefox safe mode, with no luck. I know this is not necessarily a Firefox issue, but if anyone has knowledge or experience with this issue, I would greatly appreciate the help. Thanks
Hello, Just last week all videos that I watched on Paramount Plus worked fine. Now I get an error message 3304, which seems to indicate that I have an ad blocker active. I have tried everything including trying to use Paramount Plus in Firefox safe mode, with no luck. I know this is not necessarily a Firefox issue, but if anyone has knowledge or experience with this issue, I would greatly appreciate the help. Thanks
All Replies (4)
Can you show us the issue? Not just the error message, but a full browser screenshot with the issue. This will be hard to replicate without an account.
Here is the screenshot you requested. Thanks
You appear to have a user agent that is modified by Avast Anti-Track that could be causing problems, so if you do use this software then try to disable it. You will have to contact Avast about this if their software causes problems for you. We can't do much about this apart from identifying Avast Anti-Track as a possible cause.