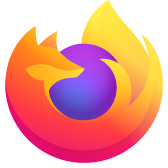 about:config shows Javascript enable to be true but still getting errors from website forms
I am getting errors from online web forms that tell me I must have JavaScript enabled to continue, but when I check about:config, it shows Enable JavaScript to be True?? Is there some reason why this may happen, or do I just need to use a better browser?? Thanks in advance!!
I am getting errors from online web forms that tell me I '''must have JavaScript enabled to continue''', but when I check '''about:config''', it shows '''Enable JavaScript''' to be '''True'''?? Is there some reason why this may happen, or do I just need to use a better browser?? '''''Thanks in advance!!'''''
All Replies (7)
It is Firefox 94.0.1, and I am using a Macintosh laptop.... Here is a screenshot of the about:config page results!!
Hi
Do you have any add-ons installed in Firefox?
@Seburo, Yes I have many add-ons, including a number of ad blockers, but not certain what these have to do with JavaScript, which I thought was an automatic part of Firefox....
@FredMc, When you say make sure I am not blocking content, I am confused by this honestly.... I have several ad blockers on Firefox, but is that the content you are referring to, because the only content involved here is the ability to submit a web form, which is something that I have been able to do on many other sites before?? Not clear what ad blockers have to do with JavaScript truthfully!!
Have you checked out my post?
@FredMcD Yes, I responded above, in the same reply to Seburo that I did have some ad blockers on my browser, but was not clear what that would have to do with JavaScript being enabled....
Ad blockers can cause problems. So when there is a problem, one thing to try is to disable them. That is what using Troubleshoot(Safe) Mode is for.
https://support.mozilla.org/en-US/kb/diagnose-firefox-issues-using-troubleshoot-mode
Safe Mode is a troubleshooting mode that temporarily turns off hardware acceleration, resets some settings, and disables add-ons (extensions and themes), any userChrome.css/userContent.css files, and some other advanced features to help you assess whether these are causing the problem. If the problem goes away, that tells us one thing. If it does not, that tells us something else.