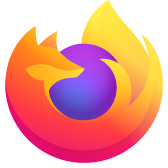 Removing context menu items
I only found one person who had an addon that did this and it's been removed. ( http://dottech.org/157855/how-to-customize-firefox-right-click-context-menus-tip/ ) is there any other way to to remove things from the context menu? Thanks! Nancy Windows 7 FF 35.0.1
All Replies (4)
I think it is still there
You appear to be stuck on Firefox 35 for some reason you need to update
Appreciate the links! The first one is only for use in the "addon" area itself.
A search seems to only show addons that that add specific items to the context. I'd like one that lets me remove items from the context when right clicking on a webpage, or word on a page etc.
I looked at the wrong one.
You can search as well as I can. There's not much I can do. It is possible there is no longer an addon for this purpose. You may get information if you try the Addons forum possibly in relation to
The addons forum is
Yeah I did a lot of searching before posting. I was hoping maybe someone had some other way to do this. Appreciate you taking the time to send the links! I'll check out the addon forum.
Have a good one! Nancy