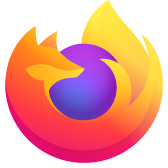 Sites not opening in private tab
After the latest update when I try opening sites in private tab it either shows white screen or endlessly loading.
After the latest update when I try opening sites in private tab it either shows white screen or endlessly loading.
All Replies (9)
What Addons and security software are you using?
Only uBlock. I tried disabling every extension and restarting. But it's not really helping. Another problem is it's really inconsistent. A few hours ago I couldn't open most of the sites. But now after trying steps above and clearing cache, Youtube started working. But if I try opening Google it's white screen. Sometimes refreshing helps and sometimes it doesn't. After a few tries Google started working again. Then I turned everything back on. And both sites are working normally. It's been like this for a few days. If I'm the only one with this kind of issue, there's a possibility that the trouble is on ISP end.
SpkiBgi மூலமாக திருத்தப்பட்டது
Many users have reported a pattern where Google sites work after starting or restarting Firefox, but at some point, they stop working (no longer able to connect). Turning off the "zero round trip resumption" feature -- intended to speed up connections with sites you are actively using, but seemingly not fullky compatible with Google sites -- can help. Here's how:
(1) In a new tab, type or paste about:config in the address bar and press Enter/Return. Click the button accepting the risk.
More info on about:config: Configuration Editor for Firefox. The moderators would like us to remind you that changes made through this back door aren't fully supported and aren't guaranteed to continue working in the future.
(2) In the search box in the page, type or paste security.tls.enable_0rtt_data and pause while the list is filtered
(3) Double-click the preference to switch the value from true to false
After that, try Google again in a new tab. Any improvement?
No, it's still inconsistent. And it's not just Google sites. https://myanimelist.net/ for example can stuck the same way. I also tried opening https://firefox-source-docs.mozilla.org/ link from devtools and it was stuck too. Then once I refreshed one of the pages several times and it responded, every other one also started working.
Just in case it's how Firefox connects to sites, I suggest disabling any use of a proxy server that Firefox might have discovered. Open the Settings page using either:
"3-bar" menu button (or Tools menu) > Settings (previously "Options")
type or paste about:preferences into the address bar and press Enter to load it
In the very tiny search box at the top of the page, type proxy and Firefox should filter to the "Network Settings" section.
Click the Settings button, select "No Proxy" near the top of the dialog, and click OK near the bottom of the dialog.
Any difference?
No, setting "No Proxy" doesn't help either. One other thing I noticed is that when it starts hanging like that. Some sites load up, but they're missing stylesheets and some of the content on the page. And even if I clear cache they remain the same. Then after a few minutes every site I tried opening starts working again for seemingly no reason, whether it was completely or partially blank.
SpkiBgi மூலமாக திருத்தப்பட்டது
Hmm, it's difficult to think of anything else internal to Firefox that could be causing it. If you keep Edge open and test the same URL immediately when the problem occurs, can Edge connect?
You can check the Web Console (Tools -> Web Developer) for messages about blocked content and about the presence of mixed or unsafe content.
You can check the Network Monitor to see if content is blocked or otherwise fails to load.
If necessary use "Ctrl+F5" or "Ctrl+Shift+R" (Mac: Command+Shift+R) to reload the page and bypass the cache to generate a fresh log.
The issue only appears in Firefox and only in private mode. With seemingly different errors in Network. At random times and goes away after a few minutes.
SpkiBgi மூலமாக திருத்தப்பட்டது