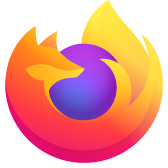 zooming
How do I stop automatic zooming? I want to keep it actual size
How do I stop automatic zooming? I want to keep it actual size
All Replies (2)
What do you mean by 'automatic' zooming? What is happening and is it on all websites?
It randomly zooms larger for no reason or anything I did. I have to go to view and hit actual size to bring it back to normal. It does it for all sites and just started in the last couple of weeks. It is very annoying and I may switch to Safari.
When I Goggle the problem there are many articles with suggestions on how to correct the problem.  So I must not be the only one with the problem.

I just want to have actual size with no zoom capabilities. Thank you