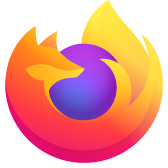 Firefox loses Youtube, Comcast, etc., settings
When I run Youtube in Chrome and disable Autoplay, It remains disabled forevermore unless I turn it back on. This is what should be happening and is correct.
When I run Youtube from Firefox, *Autoplay defaults to Enabled* in each new video regardless of having been previously turned off. With Firefox, Autoplay will be re-enabled both in new tabs and in new sessions, failing to preserve the "off" setting.
In the same way Firefox fails to preserve changes in YoutubeTV settings, e.g., Dark theme. While Chrome allows the the Dark theme setting to be retained on new tabs and in new sessions, Firefox does not.
I have Windows 10 Pro / 64bit I have Firefox 97.0.2 64bit I have Chrome 98.0.4758.102 32bit
My Chrome and Firefox browsers have the *same* set of extensions with the exception of Firefox Color.
Firefox should allow changes to be retained. How can this be fixed? Thanks
When I run Youtube in Chrome and disable Autoplay, It remains disabled forevermore unless I turn it back on. This is what should be happening and is correct. When I run Youtube from Firefox, *Autoplay defaults to Enabled* in each new video regardless of having been previously turned off. With Firefox, Autoplay will be re-enabled both in new tabs and in new sessions, failing to preserve the "off" setting. In the same way Firefox fails to preserve changes in YoutubeTV settings, e.g., Dark theme. While Chrome allows the the Dark theme setting to be retained on new tabs and in new sessions, Firefox does not. I have Windows 10 Pro / 64bit I have Firefox 97.0.2 64bit I have Chrome 98.0.4758.102 32bit My Chrome and Firefox browsers have the *same* set of extensions with the exception of Firefox Color. Firefox should allow changes to be retained. How can this be fixed? Thanks