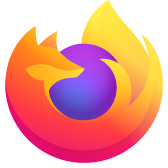 about:logins or Saved Logins Not Working Properly
Under Settings, when i open Saved Logins taking me to the about:logins page, clicking on the Password view button (eye symbol) no longer shows password and selecting Copy doesn't work as well.
Also, a few times now, Firefox has indicated that there or no synced logins found (seems a related issue?). I use a primary password and if I change it (using the same primary password I've been using) this seems to fix this issue. But the problem of not being able to see my passwords remains unchanged.
I can recreate this "no synced logins" issue by closing Firefox, but with a twist. When I close Firefox, it remains open in Task Manager. Then, when I end Firefox task, then reopen Firefox, it's window immediately closes (but still open in Task Manager). I have to open Firefox again for it's window to remain open. Once I do this, or anytime I reboot my laptop, the no synced logins issue happens again.
Also, when I click on "Log in" (see attached screenshot) on the No synced logins page, nothing happens.
Sorry, I know this sounds like I'm posting three issues here, but they seem related.
Windows 11 Pro Firefox 112.0.2 (64-bit)
Under Settings, when i open Saved Logins taking me to the about:logins page, clicking on the Password view button (eye symbol) no longer shows password and selecting Copy doesn't work as well. Also, a few times now, Firefox has indicated that there or no synced logins found (seems a related issue?). I use a primary password and if I change it (using the same primary password I've been using) this seems to fix this issue. But the problem of not being able to see my passwords remains unchanged. I can recreate this "no synced logins" issue by closing Firefox, but with a twist. When I close Firefox, it remains open in Task Manager. Then, when I end Firefox task, then reopen Firefox, it's window immediately closes (but still open in Task Manager). I have to open Firefox again for it's window to remain open. Once I do this, or anytime I reboot my laptop, the no synced logins issue happens again. Also, when I click on "Log in" (see attached screenshot) on the No synced logins page, nothing happens. Sorry, I know this sounds like I'm posting three issues here, but they seem related. Windows 11 Pro Firefox 112.0.2 (64-bit)
Modified by Angstromm