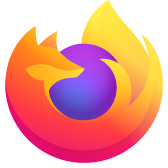 Content Encoding Error
When people come to my website using Firefox, they get the following error page: "Content Encoding Error." This error does not appear using any other browsers (Chrome, Edge, Safari) using a PC or Mac. The website is: https://radiotapes.com/
Please advise what I need to do. Thank you! Tom Gavaras ([email-removed])
When people come to my website using Firefox, they get the following error page: "Content Encoding Error." This error does not appear using any other browsers (Chrome, Edge, Safari) using a PC or Mac. The website is: https://radiotapes.com/ Please advise what I need to do. Thank you! Tom Gavaras ([email-removed])
Ändrad av cor-el
Alla svar (6)
Looks like a problem with Brotli encoding since it works if I remove 'br' from the accept-encoding header.
about:config => network.http.accept-encoding.secure = gzip, deflate, br => gzip, deflate
Ändrad av cor-el
Thank you for your reply -- I really appreciate it. I am still having a problem figuring out what I need to change. Your image seems to indicate that line 200 may be the issue, but it does not match when I look at the home page in Dreamweaver. I can't find "br" in the header. Tom
By default Firefox sends this accept-content header to the server "gzip, deflate, br". The 'br' at the end of this header indicates that Firefox supports Brotli (br) encoding, but in your case it looks that the server doesn't support this encoding properly and that Firefox fails to process the response. You can see a big difference in the content-length in both screenshots I posted above:
Brotli enabled: content-length: 28207
Brotli disabled: content-length: 162701
Maybe contact your hosting company to look into this issue and possibly disable support for Brotli.
The hosting company (GoDaddy) is of no help. I'm still unsure how to correct this problem. I can not find any reference to Brotli. This is very frustrating as to why Firefox is the only browser experiencing this issue.
FireFox display or loads what the sites programming displays - FireFox has no control on their website development or how they code their site.
Please explaine "remove 'br' from the accept-encoding header."