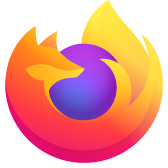 firefox keeps crashing
bp-cbc648c8-41a3-40ed-97e3-b19c22150411 11/04/2015 08:49 bp-9307ba9f-58eb-46ef-8470-892d32150411 11/04/2015 08:47 bp-555bef6c-987f-4b0b-9bc0-e65e82150411 11/04/2015 08:39 bp-0fcc33fc-74f1-49b3-84b8-bb4bb2150411 11/04/2015 08:18 bp-7f6a7c5c-595f-460d-8d40-3b9b22150411 11/04/2015 08:17 bp-a4d11944-cdae-4714-b382-53d7a2150410 10/04/2015 20:22 bp-d60b98cc-39e7-4761-a666-01a5e2150410 10/04/2015 18:47 bp-8f9d5f11-bef7-4f6e-9e87-284c52150410 10/04/2015 18:26 bp-28cbdcdb-5120-4800-ba41-2d9772150410 10/04/2015 12:25 bp-244d3b90-935c-4870-952f-90cf92150410 10/04/2015 12:03 bp-a4e021a0-1b64-48f0-842e-757a02150410 10/04/2015 08:47 287e465a-76da-4285-af84-6591fbc0477d 10/04/2015 08:37
These are the crashes in the past 2 days...
bp-cbc648c8-41a3-40ed-97e3-b19c22150411 11/04/2015 08:49 bp-9307ba9f-58eb-46ef-8470-892d32150411 11/04/2015 08:47 bp-555bef6c-987f-4b0b-9bc0-e65e82150411 11/04/2015 08:39 bp-0fcc33fc-74f1-49b3-84b8-bb4bb2150411 11/04/2015 08:18 bp-7f6a7c5c-595f-460d-8d40-3b9b22150411 11/04/2015 08:17 bp-a4d11944-cdae-4714-b382-53d7a2150410 10/04/2015 20:22 bp-d60b98cc-39e7-4761-a666-01a5e2150410 10/04/2015 18:47 bp-8f9d5f11-bef7-4f6e-9e87-284c52150410 10/04/2015 18:26 bp-28cbdcdb-5120-4800-ba41-2d9772150410 10/04/2015 12:25 bp-244d3b90-935c-4870-952f-90cf92150410 10/04/2015 12:03 bp-a4e021a0-1b64-48f0-842e-757a02150410 10/04/2015 08:47 287e465a-76da-4285-af84-6591fbc0477d 10/04/2015 08:37 These are the crashes in the past 2 days...
Vsi odgovori (6)
Hello.
Sometimes I was just opening a new tab, sometimes I wasn't doing anything at all.
I have followed all your steps above, but it tells me that Firefox will take at least 24 hours to notice the graphics cards updates?
Since doing these updates it has crashed twice.
These are those reports:
bp-d3d09c66-0c69-42ea-8306-22f9c2150412 13 minutes ago bp-6d1db235-da38-4fc6-8bc9-f83332150412 1 hour ago
Thanks
Mathew
Did you download the current full installer for your Rapport programs and run them?
Thank you,
Yes I downloaded the installer and used it to update Rapport.
I haven't really been using the PC today but it hasn't crashed when I got back!
Fingers Crossed.
Izbrana rešitev
If Rapport causes any other problem, disable it's add-on. Then contact their support.