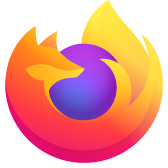 How do I turn off the spam check that requires me to decipher and enter wierd text?
Also how do I get rid of e-mail address options in the e-mail address box that pops up when I sign on?
Also how do I get rid of e-mail address options in the e-mail address box that pops up when I sign on?
Všetky odpovede (3)
Hello, bandvhartford!
The "spam check" you are referring to is called a captcha box and is commonly used by most websites to verify that you are not a robot entity, as many of them attack websites daily by trying to register on various websites to either slow down the server connections by creating a countless amount of accounts, or to simply register on forums and community websites to SPAM and advertise for diverse products.
To get rid of a saved e-mail address or login credentials, you may place your mouse pointer on the item you desire to remove and press the 'Del' key of your keyboard.
You may also go to Edit -> Preferences -> Security -> Saved Passwords and again delete the desired credentials.

Thank you for your valuable time and please let us know if this solution resolved your issue.
You did not answer the first question -- how to remove the captcha box. You just defined it.
Your suggestion for the second problem works like a champ. Thanks!
Cheers,
Bob
Hello again, bandvhartford.
I apologize for the confusion of my last reply, but you are right: I did diverge from the original question to explain what captcha boxes are.
The way I meant to explain it is captcha boxes are used to prevent SPAM and are therefore required by most websites and I do not know of any way to bypass them and don't think such an option will ever be possible, though some alternative ways already exist, such as image jigsaw puzzles and voice checks.

I hope this can clear things up for you now and that I have been able to accurately answer your original question. Should this solution resolve your issue, please mark it as such.
Thank you for all your interest in Mozilla and have a nice day!