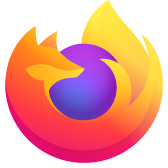 Linux Firefox and Thunderbird how to set wider scroll bar
In firefox 108.0.2 I need to have a wider vertical scroll bar, the tiny thin bar is next to impossible to use. Same in Thunderbird 102.6.1 both are in Linux and the published css solutions (a year ago) on mozilla support do not work for these versions
In firefox 108.0.2 I need to have a wider vertical scroll bar, the tiny thin bar is next to impossible to use. Same in Thunderbird 102.6.1 both are in '''Linux''' and the published css solutions (a year ago) on mozilla support do not work for these versions
Všetky odpovede (7)
You can look at scrollbar prefs like widget.non-native-theme.* on the about:config page. I have set both widget.non-native-theme.gtk.scrollbar.normal-size and widget.non-native-theme.gtk.scrollbar.thin-size to the same size.
See also: layout.css.scrollbar-width-thin.disabled
This works on my laptop and desktop with normal 1920x1080 resolution but on a high resolution machine like the ASUS Katana (3840x2160) it doesn't. I tried values as high as 150 and didn't see any changes
You can set layout.css.devPixelsPerPx to 1.0 (default is -1) on the about:config page. Adjust its value in 0.1 or 0.05 steps like 1.1 to enlarge or 0.9 to reduce until icons/text looks right. You may need values above 2.0 if you have a high resolution display but make sure not to use values too large or too small.
modifying layout.css.devPixelsPerPx affects user interface and webpages (global zoom)
Firefox has a Zoom section in Settings to set the default zoom level for webpages.
Settings -> General -> Language and Appearance -> Zoom
You can open the about:config page via the location/address bar. On the warning page, you can click "Accept the Risk and Continue" to open about:config.
Unfortunately, I have already set those and it doesn't affect scrollbars
You can try Firefox from the official Mozilla server if you currently use a version from the repositories of your Linux distribution to see if it behaves differently.
I will try that in the next day or three and report back here with my results
I downloaded firefox and untarred it in /opt Then i set the various about:config values but it still makes no difference. There is something about hi res laptops that kde isn't prepared for it seems