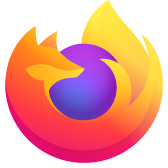 auto fast scrolling randomly
no ryme or reason that i have found. not a continuous issue, works normal 3 hours, next minute boom takes off immediately to bottom, if i reverse direction action will stop, then i drag bar back upward where it took off. I have replaced batteries in mouse thinking low voltage, not this issue, on-screen cursor will stop/n start or to me acts like too many other background apps running using all bandwidth or ram = low batt voltage =replace batt problem solved. scrolling issue does seem to happen more often in overnight hours, hard to say definitively, MS is no help, after reading 9 pg. of community scrolling issues mine is diff. no issues of randomly, this has been happening for awhile 2yrs maybe more. its the random part that confuses me, i gone threw all mouse settings on/off n firefox, windows, HP, no fix, no error, very odd, i have changed wireless mouses, i dont think i've tried a corded one, after this i will, just gotta find it. HP laptop; Gear Head MPT3200RED mouse;HDMI cord to 42" Sanyo LED TV; ANKER USB w/4 xtra slots; I never touch laptop lid is closed all time, multiple screen switch on. Its very annoying only one indention roll of wheel, one line selected in win settings, mouse receiver plugged into laptop which is approximately 6 ft. away max. there will be days works perfectly normal, n then this evening started again, probly been week maybe, i'm gonna start keeping track of every factor i can think off date, time, website, tabs active, extension s on/active eg. just now tubi going threw my list which is very long page, 6 dvd picture lines down boom takes off just caught it around line 20 outta 150 lines maybe, heres thot, internet access threw verizon hotspot using tether hi speed cable connected to Galaxy S9, if web page not fully loaded thats when action starts, once it starts doesnt matter then random part kicks in, i can restart cpu, or disconnect S9 for minute , sometimes that helps, but not always. oh. i also use onscreen keyboard to type...suks...this Q has taken over hour to type as i click one letter at a time to spell words, my hand n index finger cramping. any thots you can think of wud be most appreciated , i'll do my best at documenting incidents , thnx vic
no ryme or reason that i have found. not a continuous issue, works normal 3 hours, next minute boom takes off immediately to bottom, if i reverse direction action will stop, then i drag bar back upward where it took off. I have replaced batteries in mouse thinking low voltage, not this issue, on-screen cursor will stop/n start or to me acts like too many other background apps running using all bandwidth or ram = low batt voltage =replace batt problem solved. scrolling issue does seem to happen more often in overnight hours, hard to say definitively, MS is no help, after reading 9 pg. of community scrolling issues mine is diff. no issues of randomly, this has been happening for awhile 2yrs maybe more. its the random part that confuses me, i gone threw all mouse settings on/off n firefox, windows, HP, no fix, no error, very odd, i have changed wireless mouses, i dont think i've tried a corded one, after this i will, just gotta find it. HP laptop; Gear Head MPT3200RED mouse;HDMI cord to 42" Sanyo LED TV; ANKER USB w/4 xtra slots; I never touch laptop lid is closed all time, multiple screen switch on. Its very annoying only one indention roll of wheel, one line selected in win settings, mouse receiver plugged into laptop which is approximately 6 ft. away max. there will be days works perfectly normal, n then this evening started again, probly been week maybe, i'm gonna start keeping track of every factor i can think off date, time, website, tabs active, extension s on/active eg. just now tubi going threw my list which is very long page, 6 dvd picture lines down boom takes off just caught it around line 20 outta 150 lines maybe, heres thot, internet access threw verizon hotspot using tether hi speed cable connected to Galaxy S9, if web page not fully loaded thats when action starts, once it starts doesnt matter then random part kicks in, i can restart cpu, or disconnect S9 for minute , sometimes that helps, but not always. oh. i also use onscreen keyboard to type...suks...this Q has taken over hour to type as i click one letter at a time to spell words, my hand n index finger cramping. any thots you can think of wud be most appreciated , i'll do my best at documenting incidents , thnx vic
Všetky odpovede (11)
Vybrané riešenie
Speed scrolling sounds like either the mouse buttons or software is not working and causing the issue.
ok, so go to manufacturers website look for fixes, or updated version, uninstall software n redownload, restart pc/laptop?
That's what I would do as drivers can always be reinstalled. So what kinda input device is it beyond the keyboard.
ok heres what i tried, downloaded driver for my Gear Head mpt3200red mouse specific according to ID number. apparently cpu cant read it, open it, or wrong location. its a zip folder, i extrcated it, like 9 items in it. i moved it to win/sys32/drivers/ gear head...... that address might not be exactly where , its close enough for me telling you right now. no help. tube video said to uninstall the HID mouse driver, well then lost mouse, after plugging dongle back in this morning n turning mouse bk on, it reloaded that HID campatible that i assume is generic win driver n still not item specific to gearhead mouse. but it working again. gonna take screenshot of items in zip folder, can i place them somewhere else, dbl click on exe. to start , no user manual for device , guessing PnP. ... beyond laptop..4 plug usb ext. cord...printer...tether cord to S9... microscope camera...dongle plugged directly into LT....HDMI into monitor...powercord ...also thinking this thing very old, i'm gonna investigate opening up, might be dirty inside that knock loose n messing connection. got screenshot using snip it tool, not sure what i do but pics nonlonger show up on notification side panel, and i can no longer access them, they're on clipboard , but i have not figured out how remove them from there, pin/ delete/ unpin...no drag n drop...can you explain that procedure to put those snipits back to side panel or how to remove from clipboard...thanx
When you uninstall the driver Windows will load a Generic until you install the driver for it. So go to the hardware support page and download the latest software/driver for your device and reboot and install and see what happens. Also disable all FF Addons to verify those are not conflicting with the driver. Also make sure the device isn't failing as well.
ok i'll try that after while new problem just showed up and mouse is acting like dead batteries, but just before working fine. widevine plugin just crashed, had tubi opened om a tab in pause. on twitr on tab, duck duck search on another tab. started to close all tabs one at a time, lost all mouse function. hard drive still running been like this for 15 min. now . how important is widevine i see its a movie decryption thing . there a box to uncheck in ff if i uncheck will i lose tubi movies . no caps now wth.? there we go wat the heck is thayt all bout. back mouse only have left click, no wheel , no right click. starting to think maybe its time for new mouse and a laptop.....if this widevine is it going to have to be reinstalled ? uninstalled first? never had a crash message before. in meantime i'll try to see how much more damage i can do. first with a restart see if that fixes mouse function...then i'll try ur idea. and magic function back already, but hard drive going 90 to nothing...disconnect from internet shud shut it down..something running ..checked update 6hours ago and was fine..who knows..thanx
Did you also try different keyboard as well. Sounds like you have bad or failing hardware and if it can't be isolated then a computer shop needs to diagnosis the problem.
I'm sorry for not getting back to you sooner busy last couple days , starting new job friday evening doubt i'll have time to mess with it til end of weekend , you do understand this is a laptop right, no option to just change keyboard, unless i can download something n uninstall whats onscreen, i dont see that as problem. what causes hard drive to constantly run while i have internet access. if i disconnect it few minutes latter it will queit down, or if i leave it on 24/7 next day it will be fine until late evening if want to stream a movie it will start buffering almost immediately, but if i stream midafternoon not once will it buffer for four hours, i can watch two movies, after ten in evening craziness begins. where does this updated software need to be for cpu to sense it or read it. i figure the install wizard wud do its thing, but no, its in two places, downloads; and pointing devices; i dunno, i'm tired, i'll figure it out or i wont...its ran this long , I just dont know why win. has to run task scheduler all night, why cant they do that on their time, i 'm ready to shut all tasks off. i know half dont do damn thing except report back to gates what i did this week
Did you disable the track pad to prevent accidently touching it or if failing moving on it's own and the track pad could be going bad. And as laptop you can change keyboards.
sorry for taking so long to get back, I use a laptop, folding type like a book cover, only a front n back, it stays close 100% of time, i thot i made that clear, anyway i changed wireless mouse n so far it hasn't taken off, possibly all it was is dirty insides, hoping this fixes it, i haven't tried anything else, really appreciate all help you n moz://a has given to all users. i'll give this few days n get back ya solved or not...thanx again, victor
bought new wireless mouse solved rapid scrolling issues, but possibly created new issue So not exactly sure its a fix, cud actually be software issue. New mouse suddenly stops working/moving/freezes i must click button to wake or just keep moving eventually it responds, when it does it has relocated itself across screen, very aggravating when typing using onscreen keyboard. debating switching back to old mouse, it never hyper traveled, still working with inferior tech hardware, thanx for all help, i'll try to update if i can find solution, any recommendations on good wireless mouse?